This article outlines the process of importing assignments produced by MRP Live in Westhold Race Manager. For instructions on creating the assignments, click here.
Types of Assignments
There are two types of lineup files produced by MRP Live which can be enabled/disabled in Advanced Settings:
Competitors - This is a file containing the competitors entered in an event in a specific class. The filename will contain the class name. For example, Street Stocks - Competitors.csv.
Races - This is a pair of files containing the lineup for a specific class and race in an event. The filename will include the class name. For example, Street Stocks - Heat 1.csv and Street Stocks - Heat1.dat.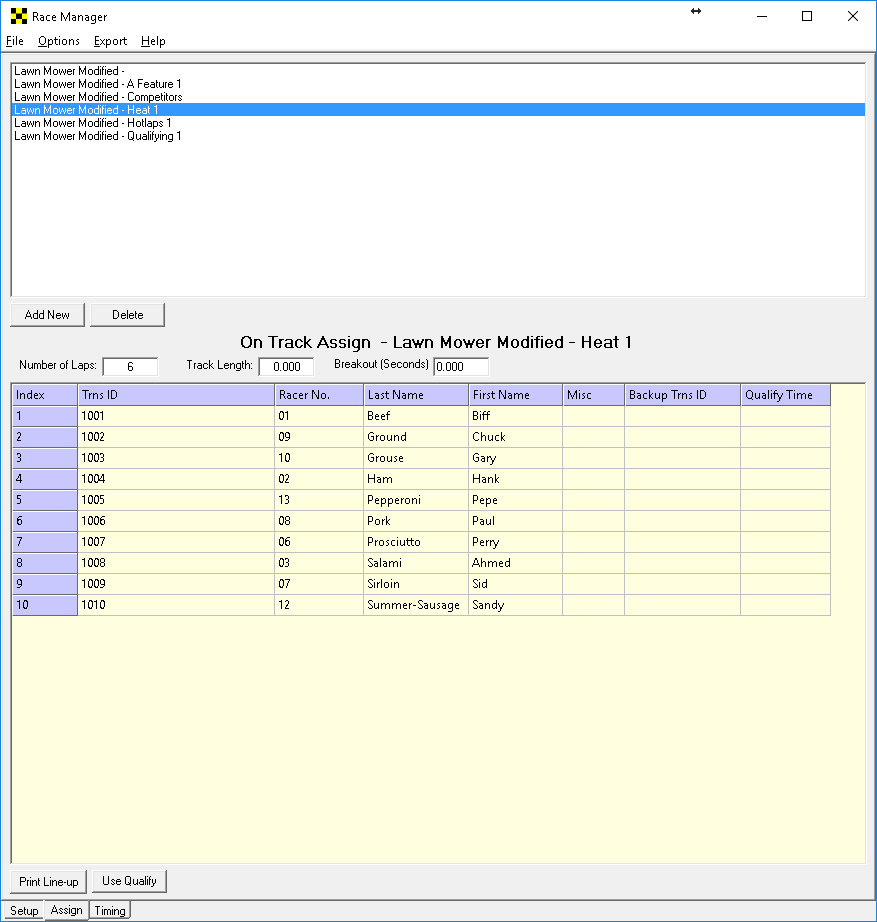 Importing Assignments Files
When Race Manager is running, it will automatically find and import the files from the assignments path. Normally this path is C:\RaceManager\Assign.
Note: If you don't see your lineup appear on the Assign tab of Race Manager, click a different race, then view another tab and it should appear when you return to the Assign tab.
Importing Assignments by Copy & Paste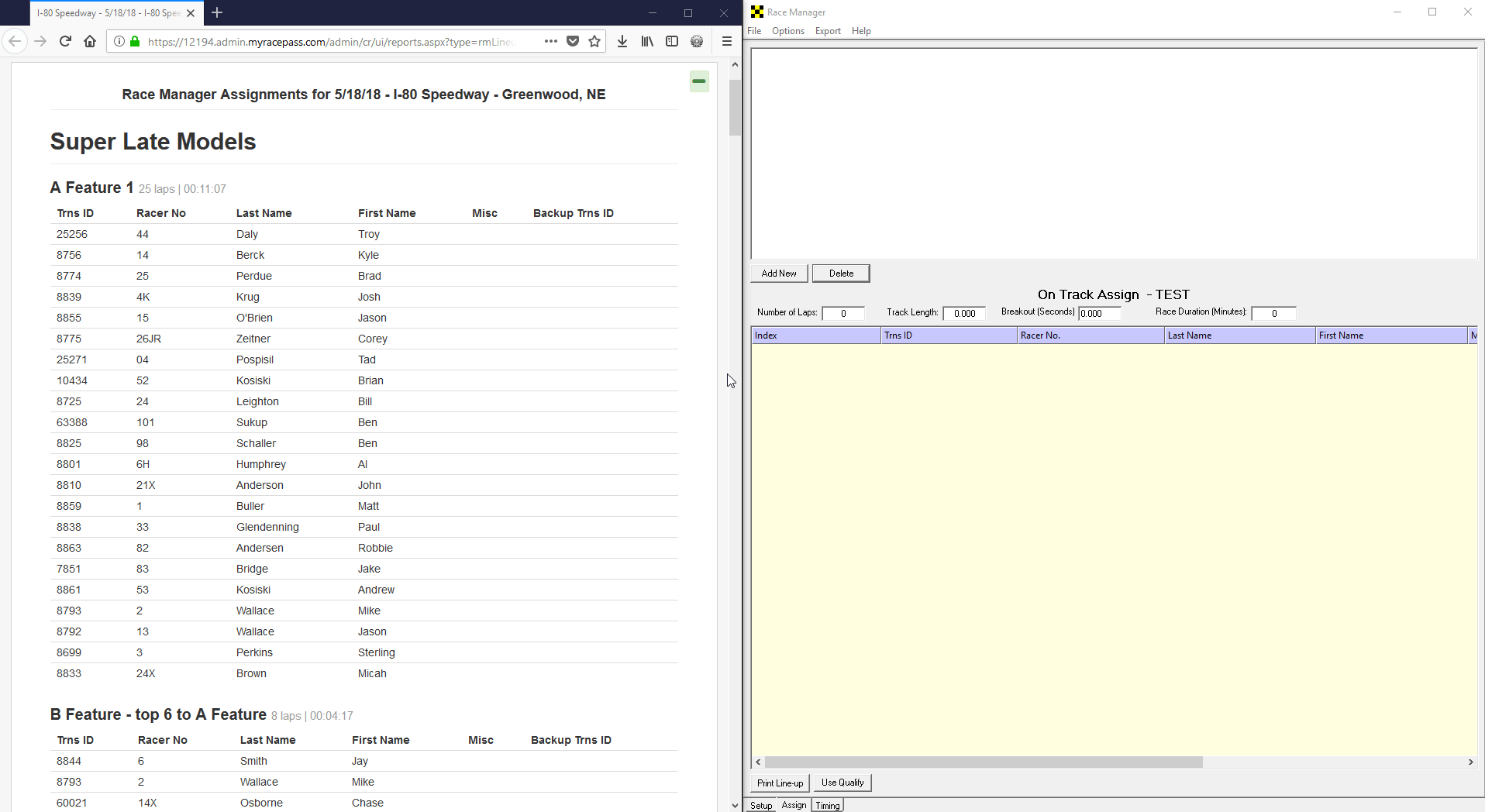 As an alternative, it is possible to import assignments from MyRacePass by pasting the contents of the Race Manager Assignments report into the Assign tab of Race Manager.
Open the desired event in Race Management.
In the Reports dropdown menu select Race Manager Assignments.

Use your mouse to select and copy the data rows of the desired race.

Note: Do not copy the column headings.

In Race Manager open the Assign tab and select Add New.
Enter the race name and click OK.
Select the Trns ID field in the first row and paste. Each assignment should now populate the grid.
See Also: