The purpose of this article is to acquaint fans with the MRP app which is available on both Android and Apple iOS.
Installation
Install the iOS app in the Apple App Store.
Note: The iOS app supports both iPhone and iPad devices.
Features
Menu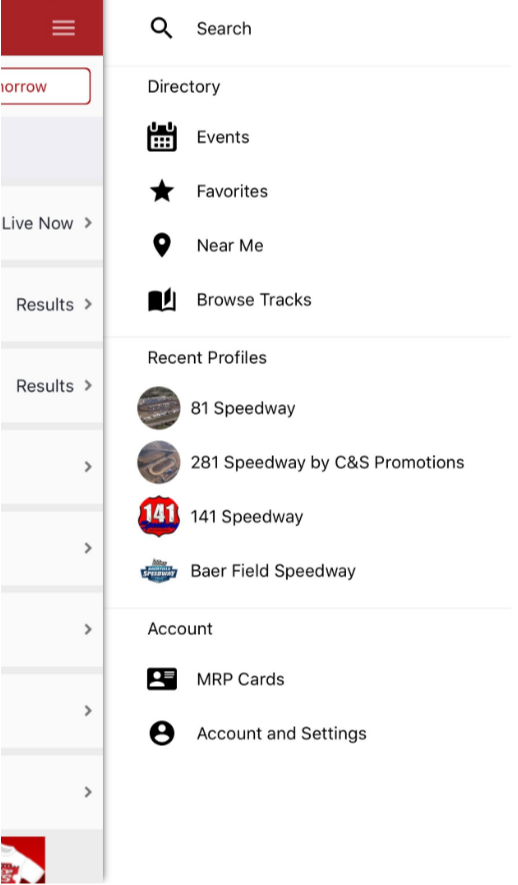 Events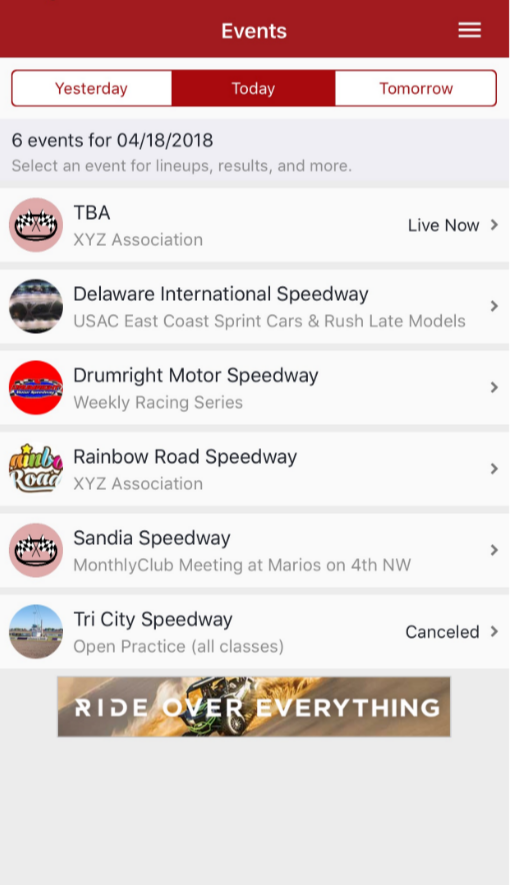 On the initial app page you will see three separate views listing events: Yesterday, Today and Tomorrow. A label Results will appear besides events that have results available for viewing. Events that are currently broadcasting live timing data will have a label Live Now and be sorted at the top.
Favorites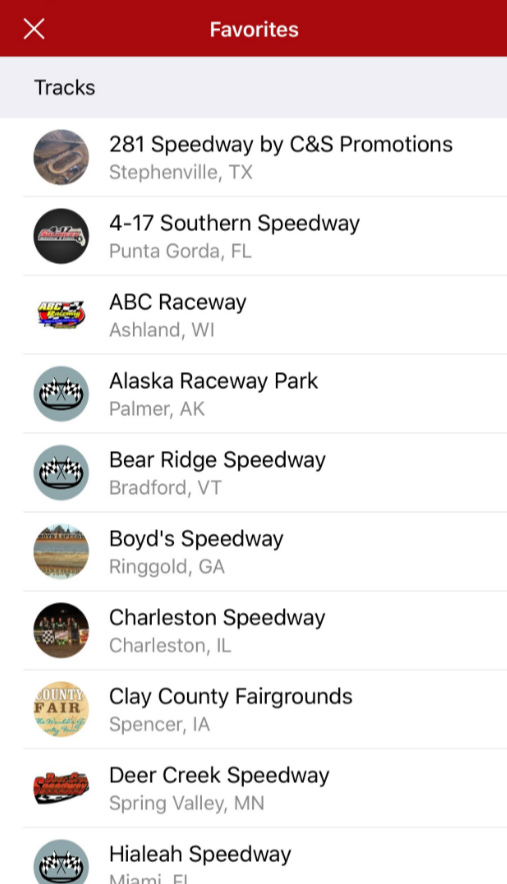 Tap Favorites in the side menu to view a list of your favorite tracks and series. Stay up to date with your favorite racing by tapping the star icon of a track or series profile.
Search
On the side menu select Search to find track and series profiles in the MyRacePass network.
Note: Series profiles were added to search results in February 2018 and individual series are being gradually introduced. If you can't find a series, it probably has not been released yet.
Near Me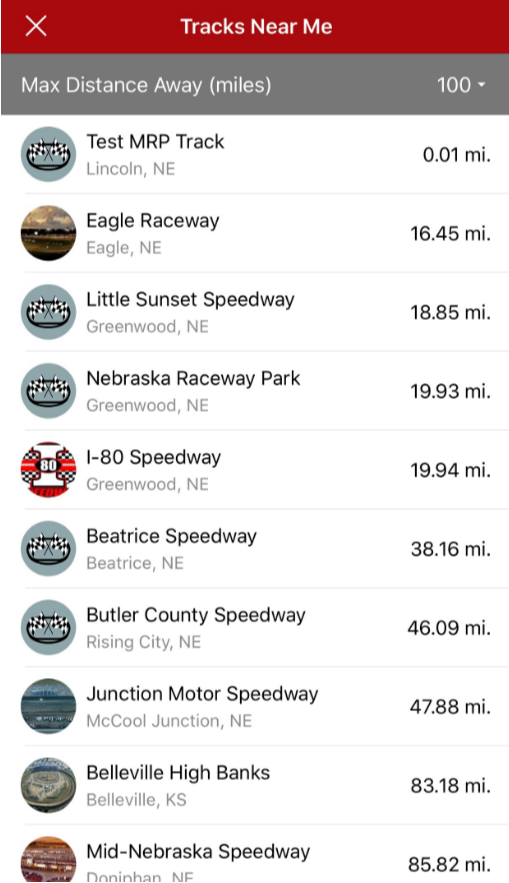 Tap Near Me on the side menu of the app and utilize the location services of your mobile device to find nearby tracks.
Browse Tracks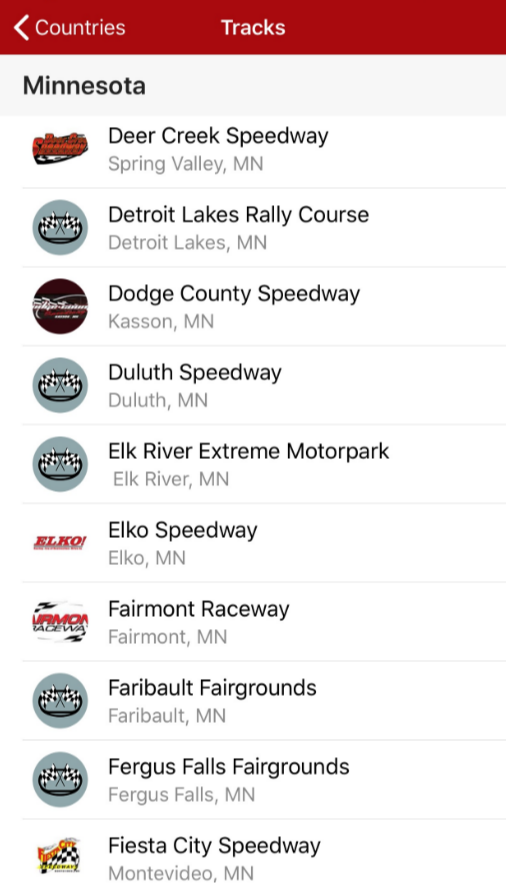 Tap Browse Tracks on the side menu, then choose the desired country and state/province to browse track profiles in that region.
MRP Cards
Tap MRP Cards in the side menu to access the electronic version of your MRP Cards. Use this feature as a substitute for the physical MRP card. The electronic cards can be scanned directly from the app. Read more about the electronic MRP Cards feature here.
Account and Settings
Tap Account and Settings in the side menu to log in and log out of the app.
Commonly Asked Questions
Find answers to questions commonly asked about the MRP app here.
MRP Subscriptions
An MRP user account and subscription are required to access some features in the app such as MRP Live Timing and MRP Insider.
Creating an MRP user account is free and enables users to customize the app by storing favorites that make it easy to stay up to date on their favorite racing.
Read more about getting started with MRP subscriptions here.
See Also: