Problem
Sometimes Facebook translates the lineups and results that I share into a different language. I am posting in English, how can I stop this translation?

Each Facebook page has a setting enabled by default that will automatically translate posts that it determines are in another language. Sometimes this feature incorrectly identifies a lineups or results post as another language because of a competitor's name.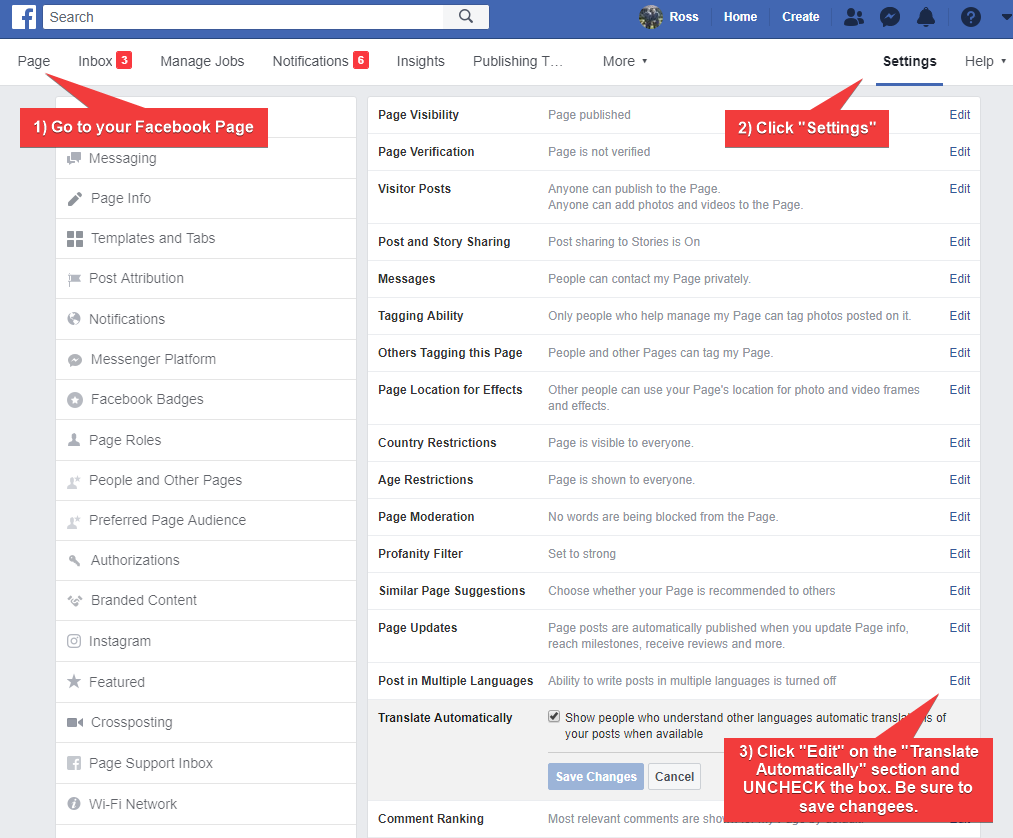 Solution
Log into Facebook as a user that is a page administrator.
Open the desired Facebook page and in the top-right click Settings.
Find the setting Translate Automatically and click Edit.
Uncheck the box Show people who understand other languages automatic translations of your posts when available.
Click Save Changes.

Note: When this feature is disabled, the user will still see a button offering a translation, but the original text will be displayed by default.
See Also: