Error: No RMonitor Broadcast Found
The purpose of this document is to be used in the KB to help explain common issues with MRP Live using Westhold Race Manager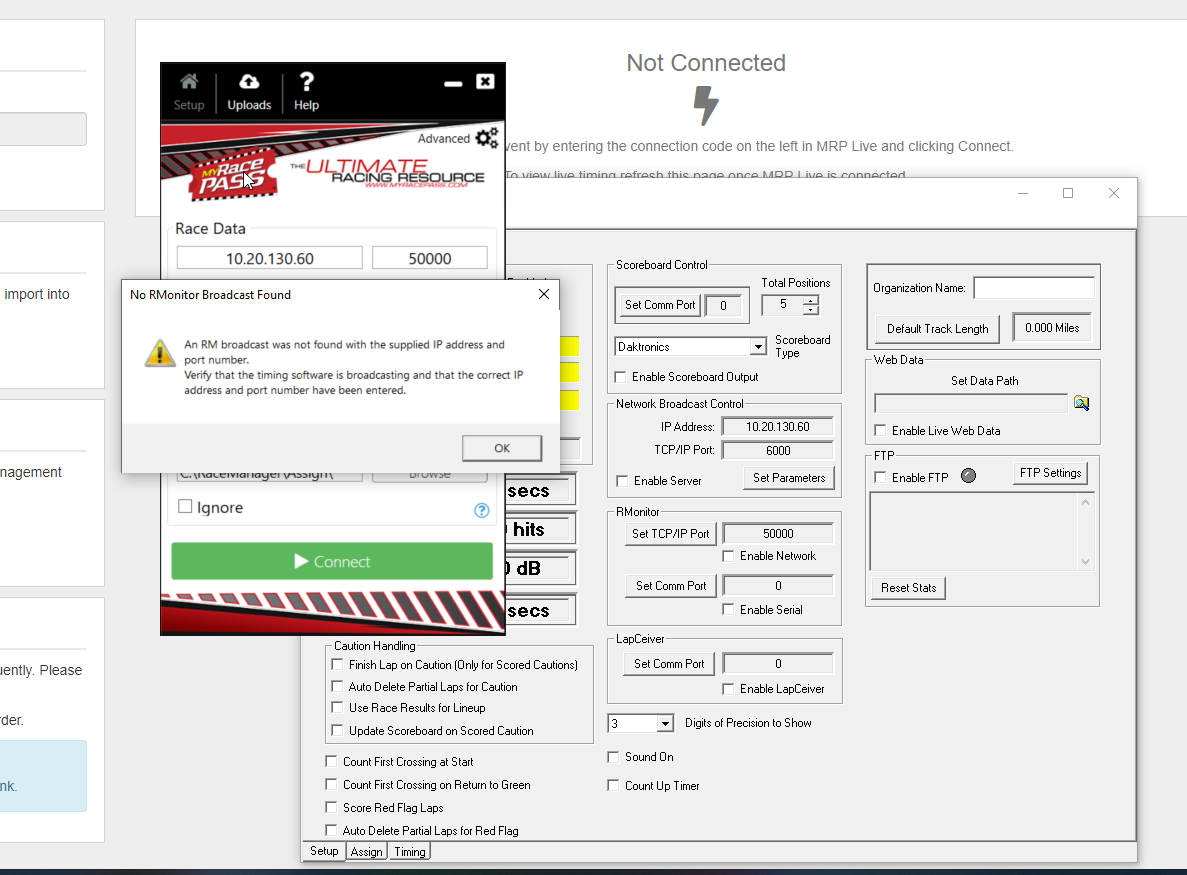 RM Broadcast not found with supplied IP address and port number in Race Manager
Make sure you are connected to the decoder box.

Make sure the IP Address and TCP/IP Port match what's in Race Manager. You want the IP Address in Network Broadcast Control and the TCP/IP Port from the RMonitor Box.

Make sure the Enable Network checkbox is selected. This is located under the TCP/IP Port Box

In the example above, the Enable Network box isn't selected.
See Also