The purpose of this article is to guide you to your billing page, and explain the features of that page.
You can find your billing page by navigating to the Profile Tab on the left-hand navigation bar, and choosing the Billing button from the menu.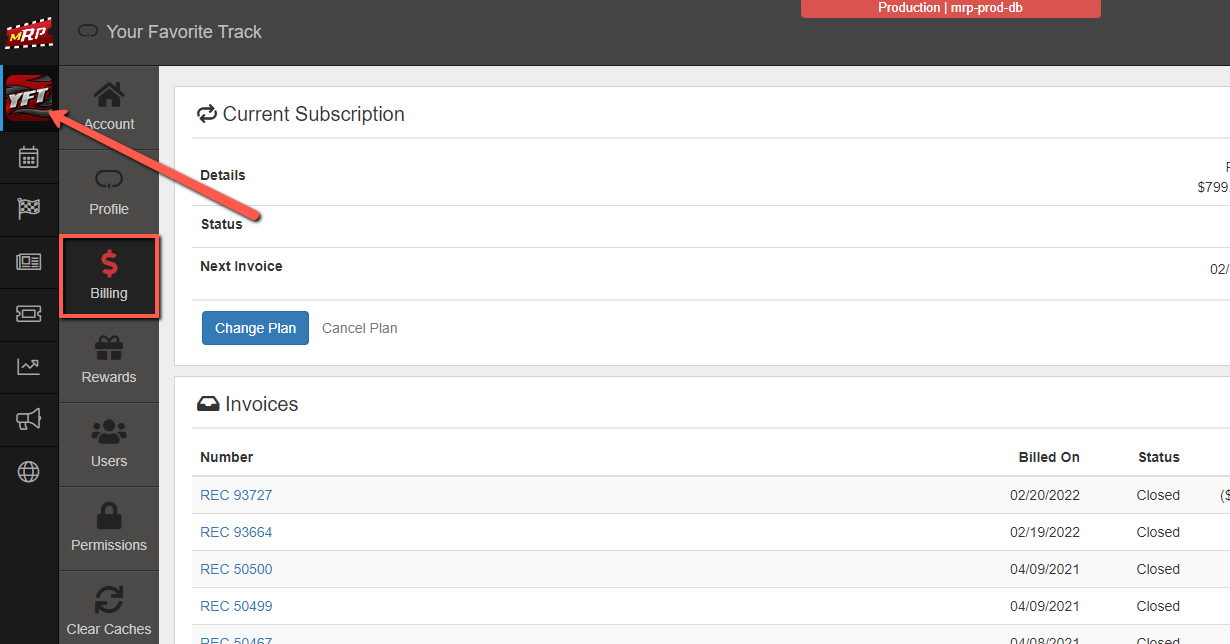 Once here, there are 4 areas of the billing page in which action can be taken.
1. Current Subscription
- In this area you can view your current subscription information, including the type of plan, the status, and when the next invoice will renew.
- You can change the plan type that you have or cancel the plan as well.
2. Billing Information
- In Billing Information you can view your current card on file and also update it to a new card, if needed.
3. Invoices
- Invoices will allow you to view every previous invoice from MyRacePass. Notice the Invoice Numbers are all clickable.
4. MRP All Access Accounts
- This section will allow you to add either 2, 4, or 6 free All-Access app subscriptions, depending on your plan type.
- It is important to know the email address of the user you plan to add a free subscription for.
See Also: