The purpose of this article is to guide Driver Admin into their billing pages.
You can find your billing page by scrolling down on the admin side. You'll find the billing box on the bottom of the page. You can click "View Subscription Details" to get to the billing page.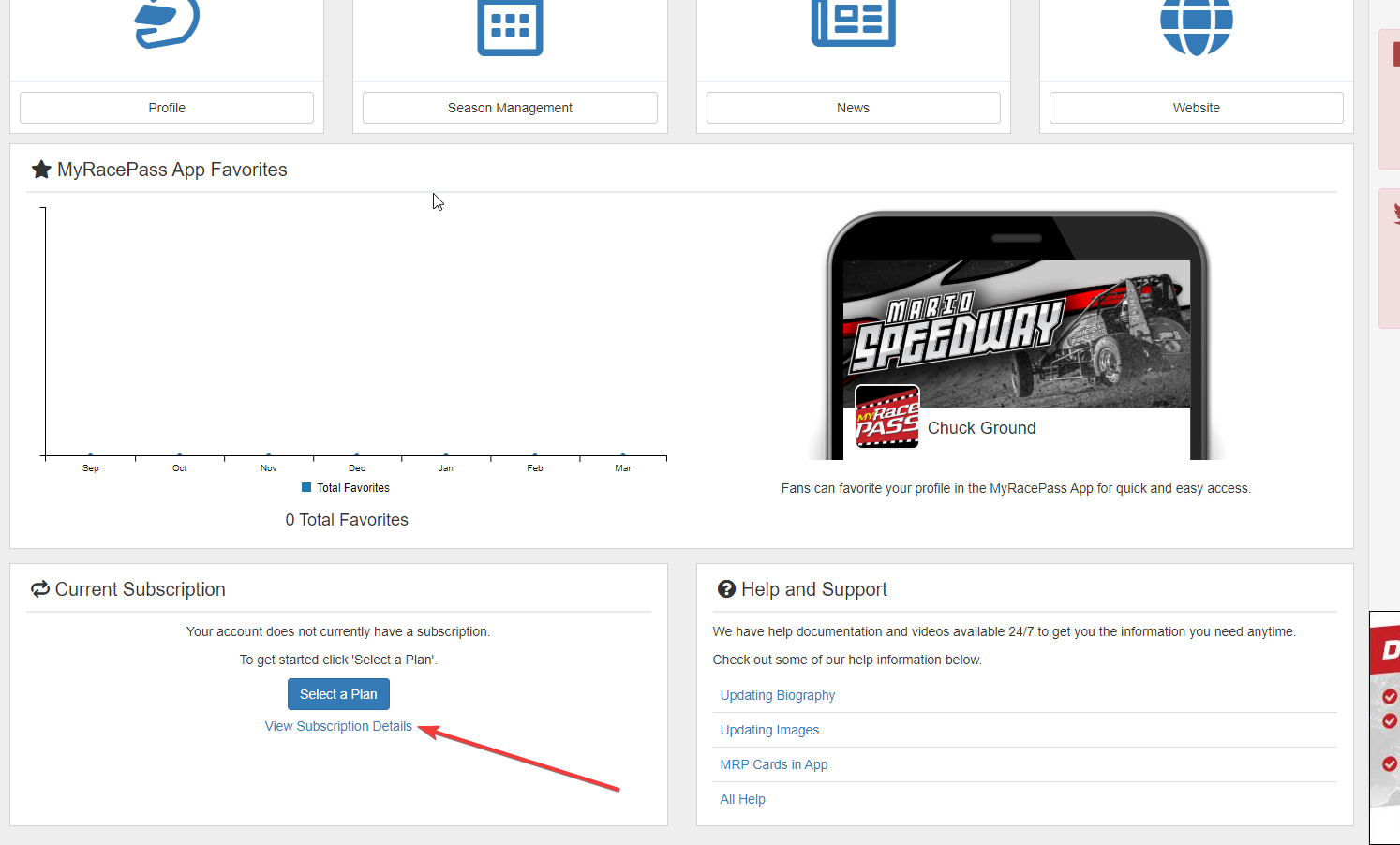 Alternatively, you can click on the profile section on the area bar. Once there, you can click the button for Billing to the left.