The purpose of this article is to explain how track additions work in MyRacePass.
First check myracepass.com for your track. Use the search option in the upper left hand corner of the screen.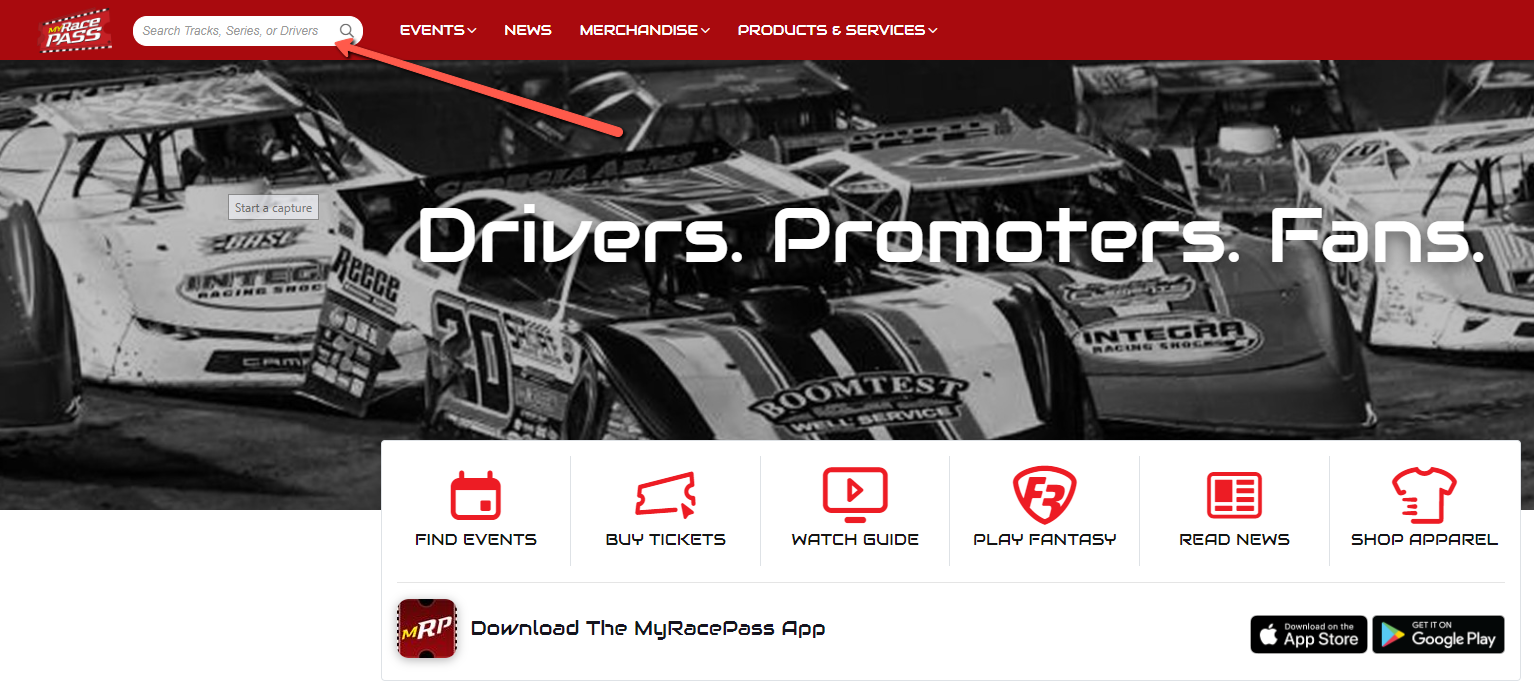 Make sure to check for previous names of the track or series. If you find the organization by a previous name, claim it. We are able to change the name afterwards.
If you still do not see the track or series you want listed, it can be created for you by our support team. Email support@myracepass.com for assistance. Please include the name of the organization and where it is located. If it is a series, please also add the class it primarily uses.
See Also: