The Purpose of this article is to show the new Stat Pack feature on the driver schedule screen in the app. 
Start by searching for your favorite driver, and in the lower right hand corner view their Schedule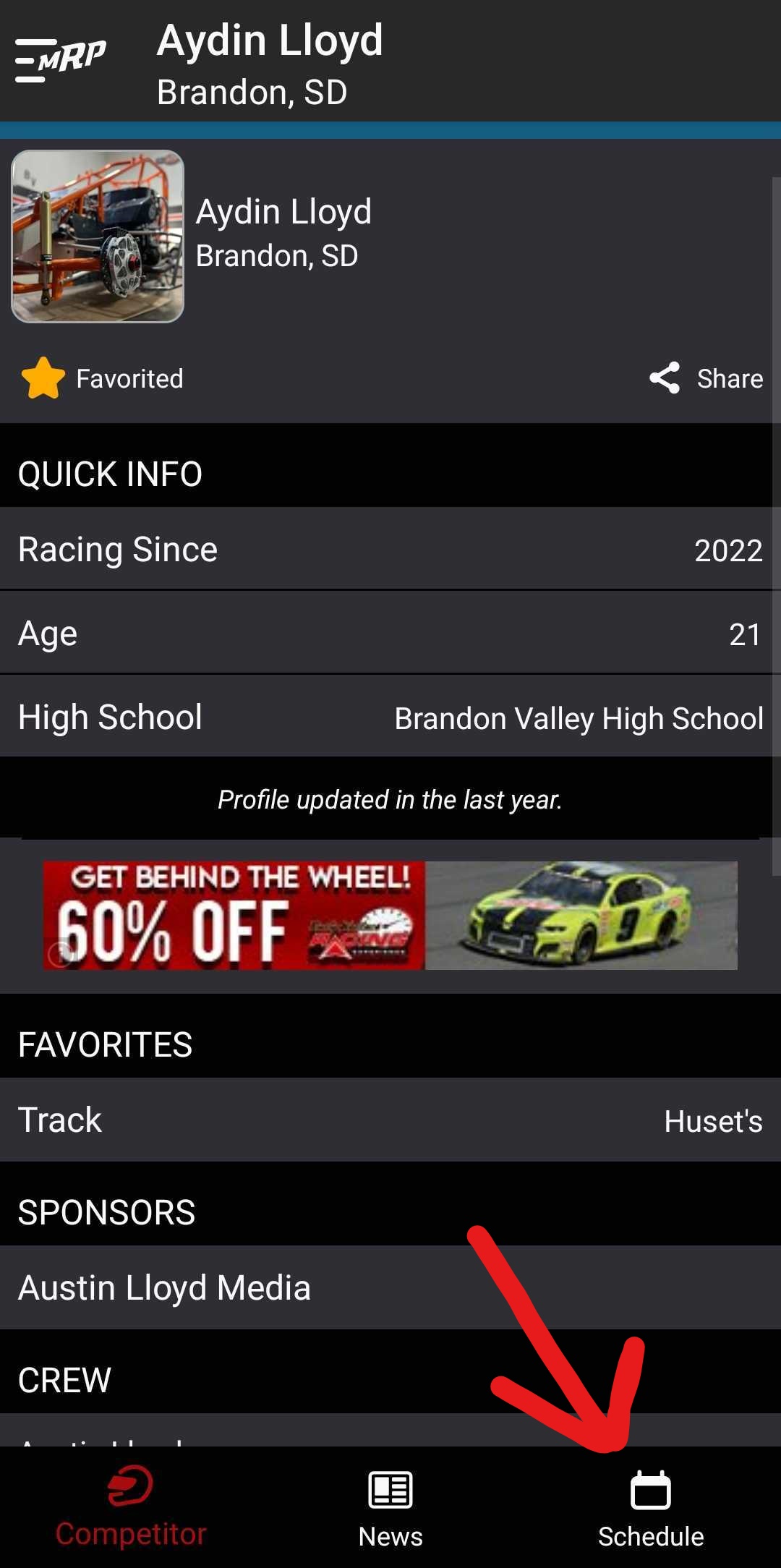 From there, you can see the new feature at the top of the screen showing their stats! This includes the number of features, wins, top 5s, and top 10s.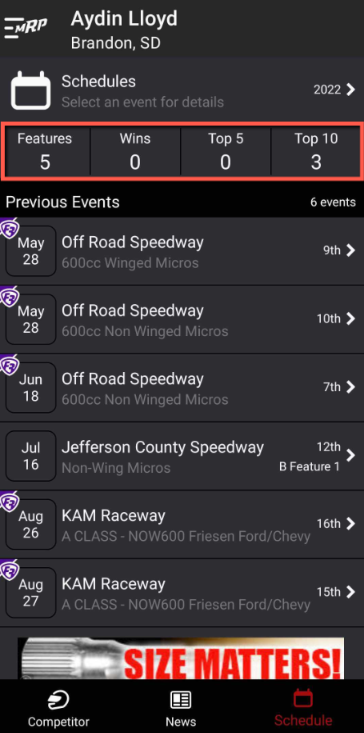 App Pro Tip from an Announcer: If you tap on any stat section (for example, wins), the app will filter to show only that stat! If you want to quickly see where the drivers wins have been this year, just tap that stat!