The purpose of this article is to explain how to use the All-New In App Event Filters. You can now filter the event list to show only the events that you want to see.
Start by opening the app to the main events screen. You'll see a new option under the main row of buttons that says "No Filter Applied"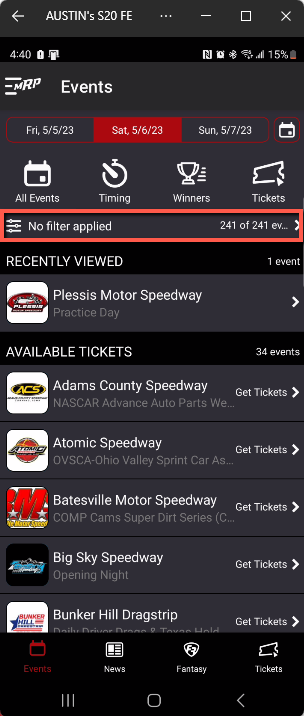 Tap on that option to review the different filtering options.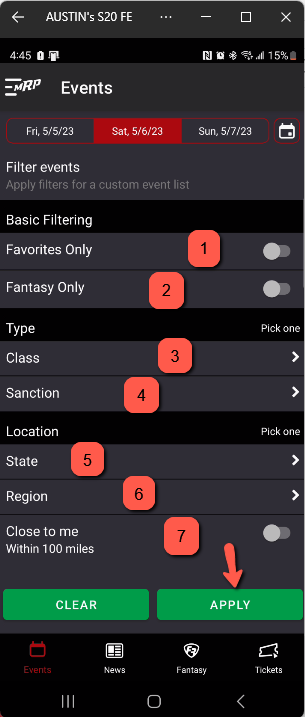 Favorites Only will show you only tracks or series that you have marked as a favorite


Fantasy Only will only show events with fantasy picks that are now open


Class will allow you to search by "type of racing" such as winged sprints, late models, stock cars, and so on.

Sanction will allow you to show events for the following sanctioning bodies

WISSOTA
USRA
Crate Racin' USA
POWRi
HART
NASCAR



State allows you to search any of the 50 states of the US or by Canadian Provinces


Region will allow you to filter by a more regionalized view such as Midwest, Southeast, and so on.


Close to me works with your phone location data to show you tracks within 100 miles of your current location.
See Also: