The purpose of this article is to show you how to view Overall or Class specific standings in MRP Fantasy for an individual race night.
Start by locating the event you want to view standings for. Once there, you can either tap the Fantasy icon on the bottom of the screen, or the Fantasy Racing button from the event profile: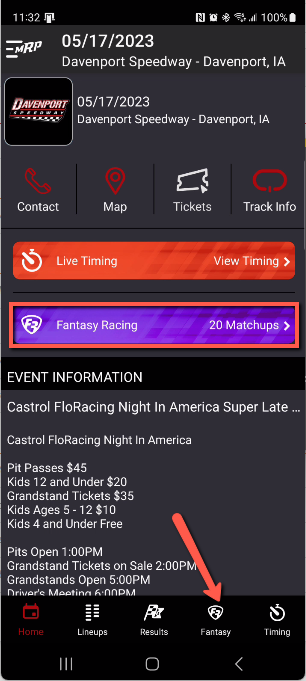 From there, either tap on the "Overall Standings" button or tap on a specific class that you're interested in: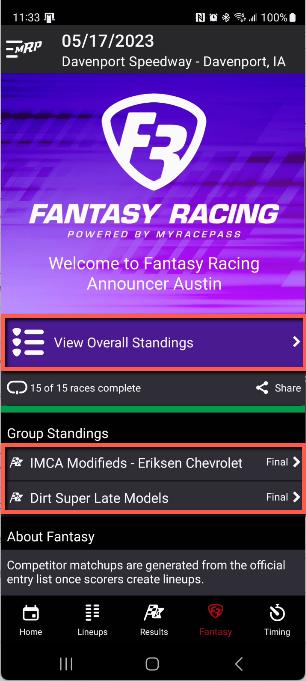 From there you can view standings. As a tip: You can tap on another player's name to view their picks!