The Purpose of this article is to show how to view previous timing data for the current live event you are viewing.
Note: You can see how to view timing data for past events [at this link]
To get started, find the event that is currently live of your choosing, and tap on the timing icon at the bottom of the screen.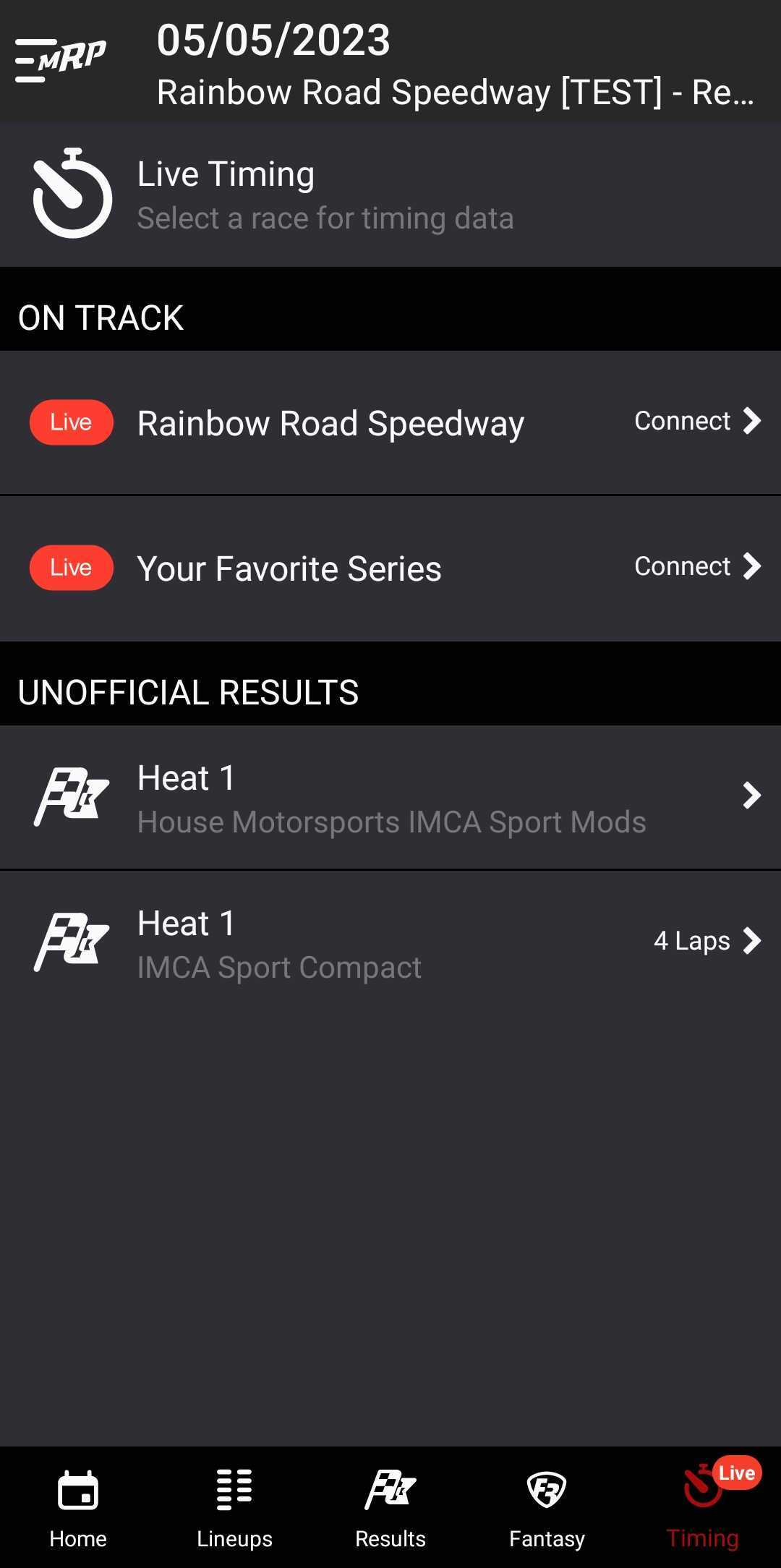 From there, you'll see the active connections, but you'll also see the previous races that have already been completed. Tap on the previous race you are looking to find data for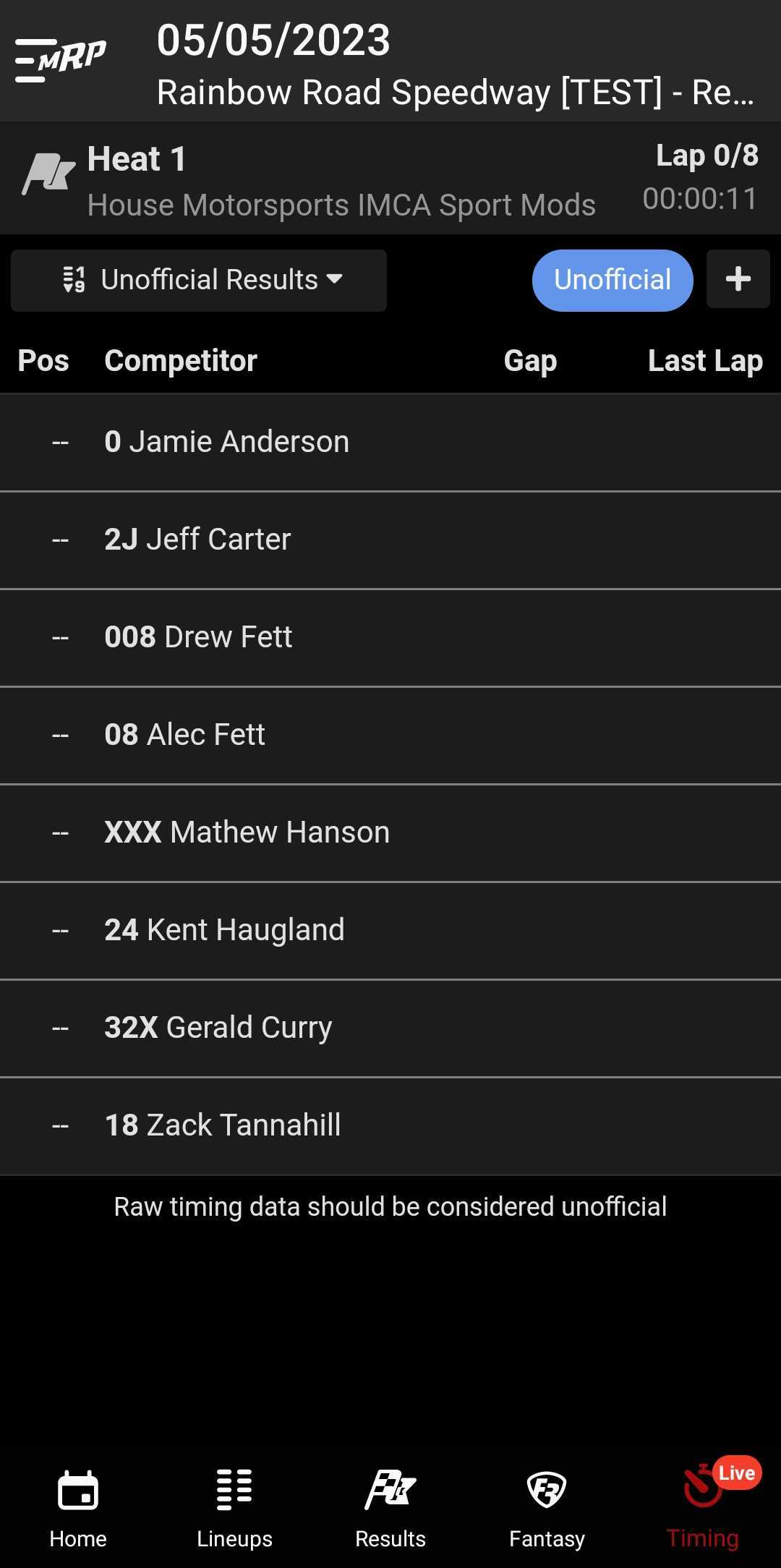 You'll notice the "Running Order" view has now changed to "Unofficial Results" for already completed races.