The Purpose of this article is to explain the use of the "Pin" icon in the MRP Live Viewer.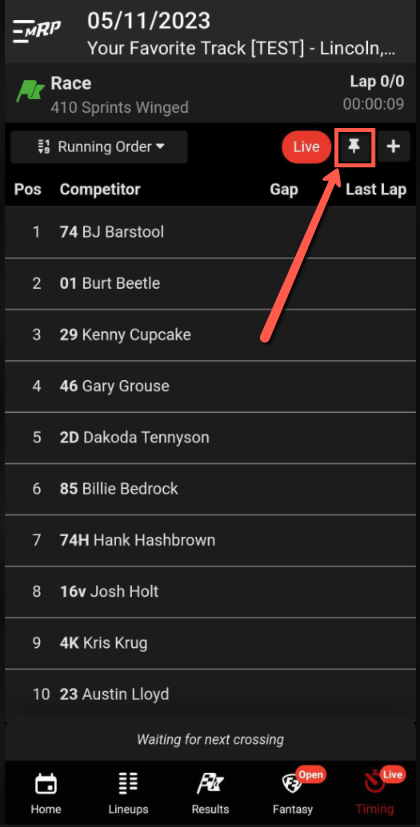 The "pin" icon can be used to only view the most recent crossing of the line. This will bring up expanded information on the bottom half of the viewer for only the driver who most recently crossed the finish line.
Tips for the announcers on staff: This view is most commonly used in Qualifying type races, especially single or two car qualifying sessions. No more scanning the entire list to find that driver, now just simply look on the lower half of the screen to see information for that driver's time and place.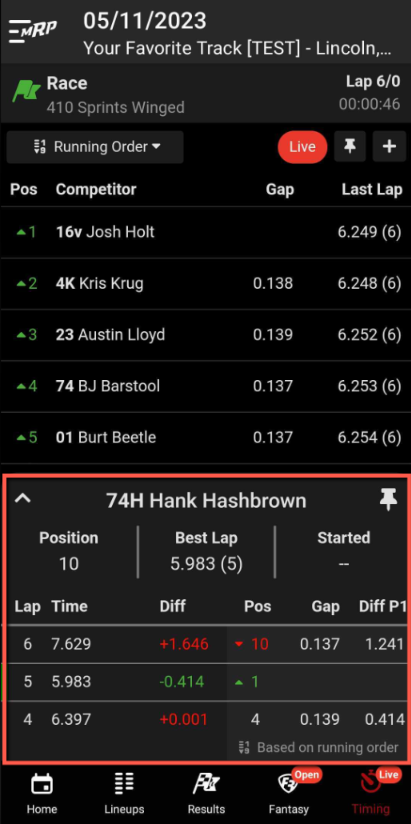 When a competitor crosses the line, you'll see position, best lap, and previous lap information appear on the lower half of the screen. You'll still see full race order on the main part of the screen.
Note: You can also tap on any individual driver on the screen to "pin" that driver only to the bottom half of the screen.
Raw timing data should be considered unofficial at all times. Scorers will post official results at the end of a race, which you can view in the "Results" Tab.