The Purpose of this article is to give information about the "Running Order" view in MRP Live. There will be 4 columns that appear in the Live Viewer in MyRacePass when showing the "Running Order" View in the app.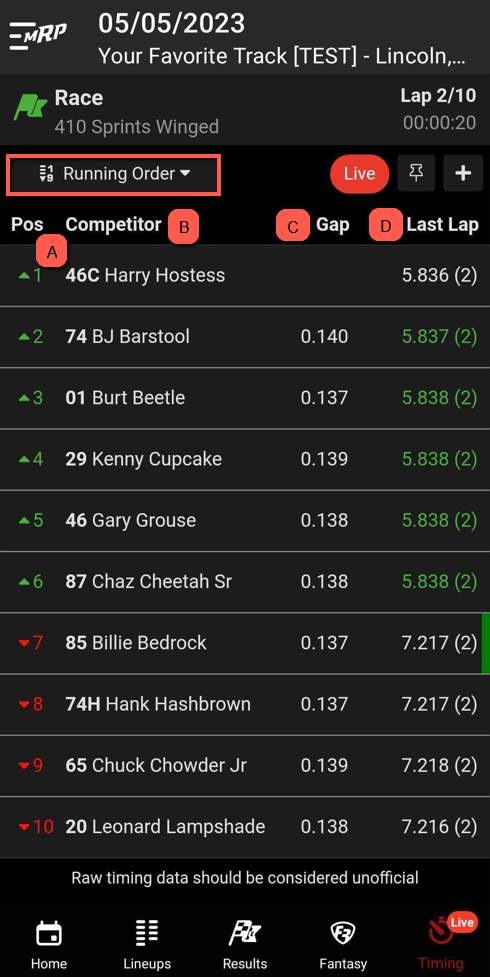 A - Position. The position indicator will show the current running position for that competitor. If the indicator is green, that means the driver gain a position or position on the last lap. If it is red, the competitor lost a position on the last lap.
B - Competitor. The Competitor column will indicate the driver name and car number associated with that transponder. If the line says "waiting for data" that means the track scorers associated the driver data with an incorrect transponder number.
C - Gap. The Gap column will show the difference between that driver and the driver directly in front of him. If you want to see the gap to the leader, use the expanded view option in the upper right. [Find more information about the additional buttons here]
D - Last Lap. The last lap column will show the elapsed time of the most recent lap for the competitor.
Raw timing data should be considered unofficial at all times. Scorers will post official results at the end of a race, which you can view in the "Results" Tab.