The Purpose of this article is to give information about the "Positions Gained" view in MRP Live. There will be 4 columns that appear in the Live Viewer in MyRacePass when showing the "Positions Gained" View in the app.
Note: This view works well for finding Hard Charger award winners simply and easily.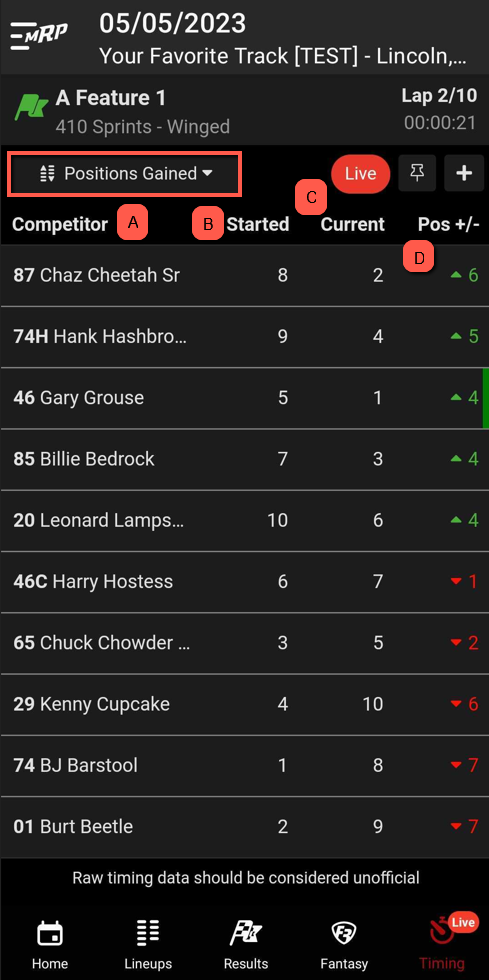 A - Compeitor.

The Competitor column will indicate the driver name and car number associated with that transponder. If the line says "waiting for data" that means the track scorers associated the driver data with an incorrect transponder number.

B - Started. This column will show where the competitor started on the initial starting grid.
C - Current. This column will show where the competitor was currently running as of the last crossing of the timing loop.
D - Pos +/-. This indicator will show you the number of positions each competitor has gained or lost over the duration of that race.
Raw timing data should be considered unofficial at all times. Scorers will post official results at the end of a race, which you can view in the "Results" Tab.