The purpose of this article is to explain the use of the "expanded" icon in the MRP Live Viewer.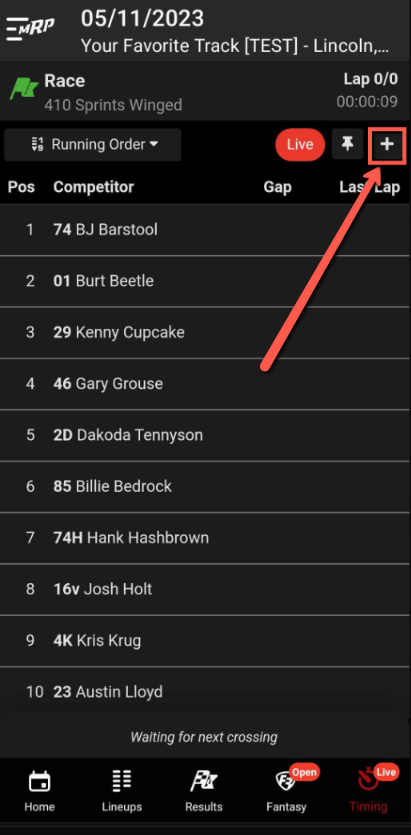 The expanded view will show additional information for each competitor during a race. If you tap the "+" in the upper right, you'll see the last lap, the best lap, and the time differential to the leader on each crossing of the start/finish line loop.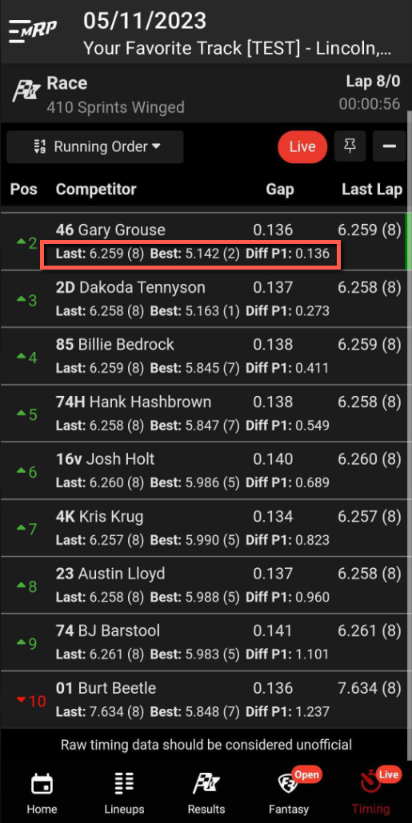 Raw timing data should be considered unofficial at all times. Scorers will post official results at the end of a race, which you can view in the "Results" Tab.