The purpose of this article is to show how to Print Checks at the end of a racing event.
In this article it is assumed that you've worked through an event to the point where you have finalized results. Review The Race Management Overview article for assistance with previous steps.
In Race Management, navigate to the Points/Pay menu for the event needed.
At the bottom of the page click the button Create Payments.

This will direct you to the Season Management -> Payments menu. Review the amounts and specify the payment type then click Create Checks at the bottom of the screen.

Note: If duplicate checks are accidentally created, use the Check History section on the Payments page to mark unwanted checks as voided then click Save.

The Create Checks modal window will open with a list of drivers that have a payment type of Check. Select the desired check layout, then check the box for each driver to receive a check, specify the first check number being printed and lastly check the box to acknowledge that you understand the validity of the listed payments, then click Create.
Note: Don't be alarmed if you don't see the correct check layout listed. In order to make a check layout available, we first require that a physical check be mailed to us. Please contact support to begin the check setup process.
A new page Print Checks will open. If everything appears correct click Print.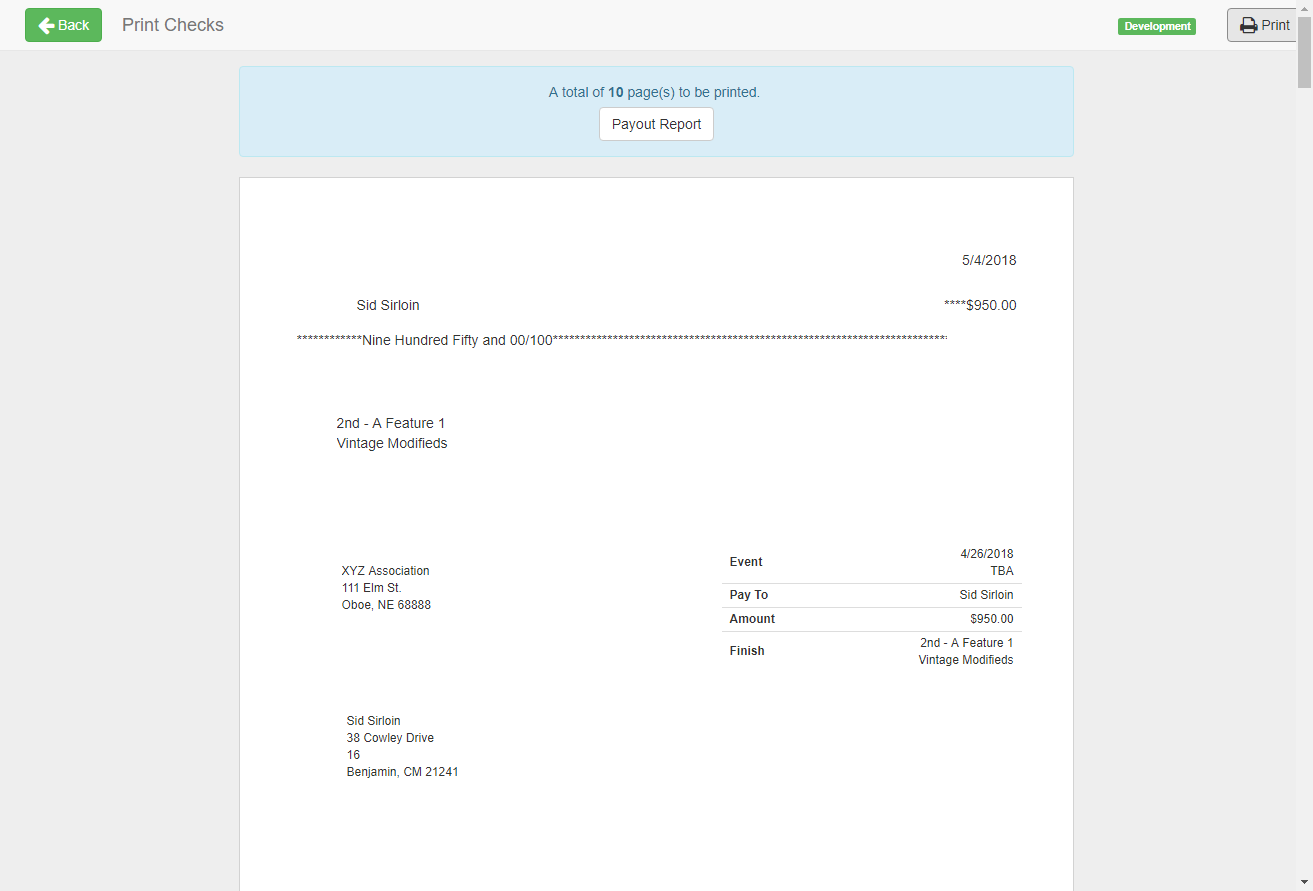 Check Types
Currently there are 2 supported check types.
3 Part Check: Deluxe DLT103-1 or 880971 QuickBooks Laser Checks, Lined
These checks include the check at the top and 2 vouchers below. The driver receives the check and middle voucher, the track keeps the bottom voucher.
Here are some sites where these checks can be ordered:
Wallet Check (3 per page): Deluxe DLW001 or SL-MP19
This format includes 3 checks per page, with the stub on the left.
Here are some sites where these checks can be ordered:
Here is a link to order the SL-MP19
See Also: