The Record Book is an MRP admin feature that gives tracks a place to store race records. Use the Record Book to store Single Lap, Total Time and Racing Lap records for each class that races at your track.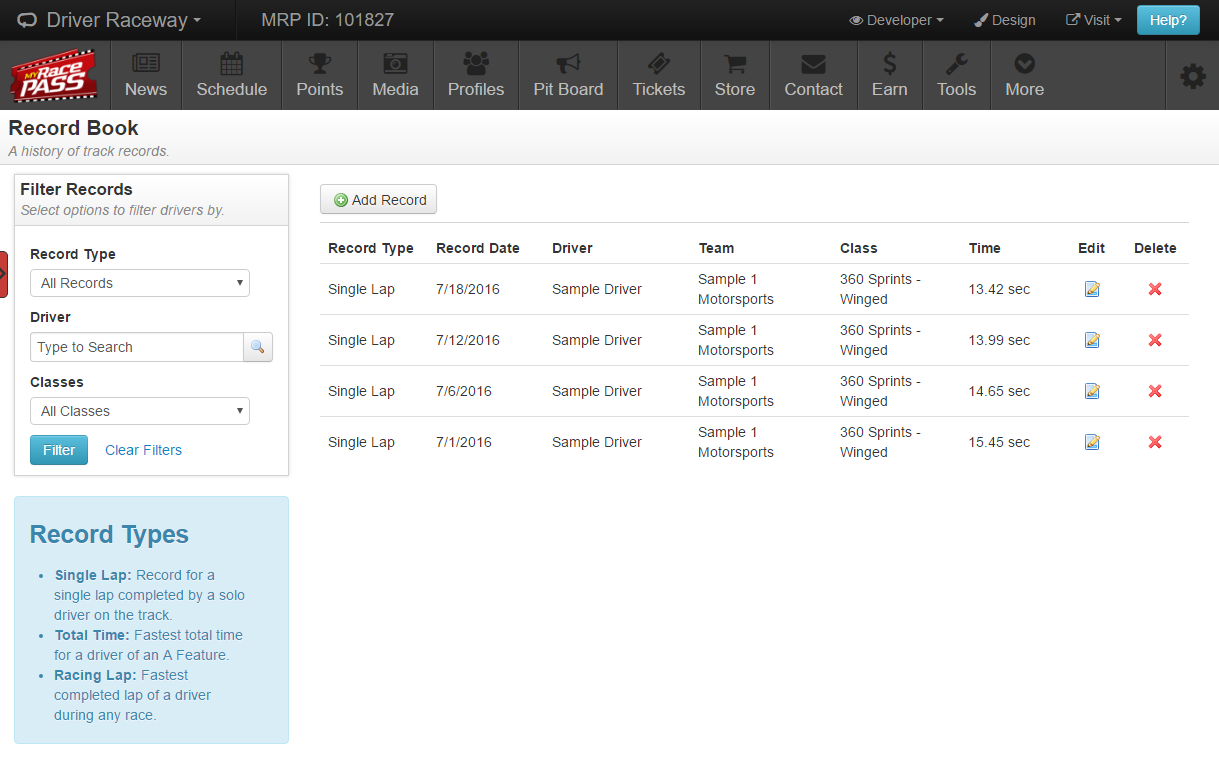 Viewing the Record Book
View the Record Book by selecting Tools | Record Book from the admin navigation menu.
Use the Filter Records form on the left to limit the records displayed.
Record Type - Specify All Records, Single Lap, Total Time or Racing Lap.

Driver - (Optional) Limit the displayed records to those held by a specific driver.
Classes - Choose All Records or pick an individual class from the dropdown list.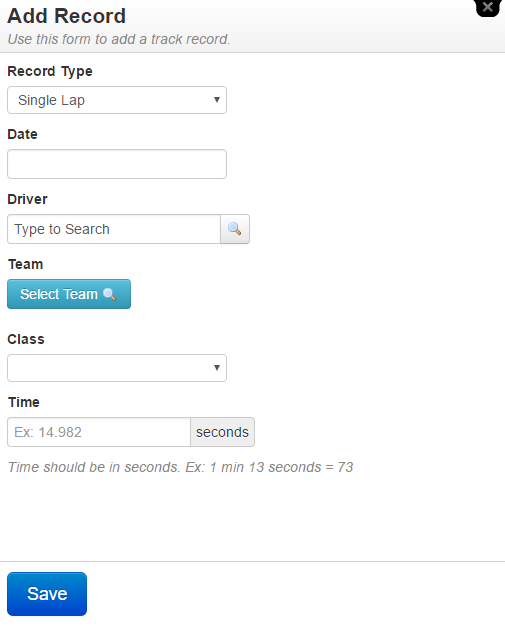 Adding a Record
Click the Add Record button in the top left of the page.
Choose a Record Type from the dropdown list.
Specify the date the record was set in the Date field.
Pick a driver in the Driver field.
(Optional) Record the driver's team by clicking Select Team.
Pick the Class for the record.
Enter a Time in seconds, for example 14.23 for 14 seconds and 23 hundredths.
Click Save.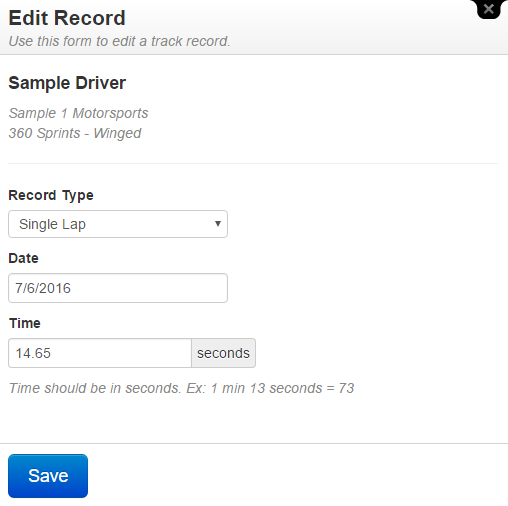 Editing a Record
Click the icon to the right of the record.

Use the form that opens to change Record Type, Date or Time.
Click Save.
See Also: