The purpose of this article is to explain group qualifying line-ups. Group qualifying uses two qualifying races. Those are the groups. You will need to have two qualifying races with results. Transfers for these races will be Per Race.
Heats from Group Qualifying- This line-up separates the heats into the groups. Competitors will only be in heats with competitors in their same qualifying group. You will need an even number of heats.
Given these results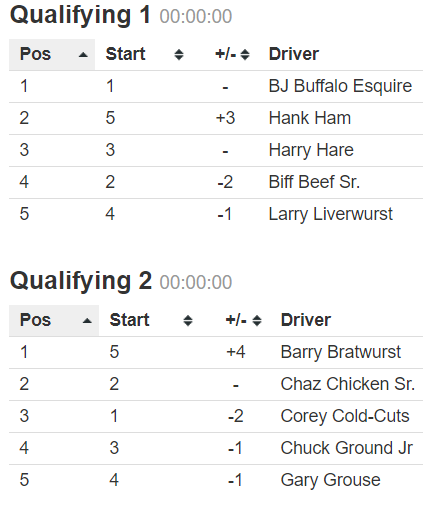 You get these line-ups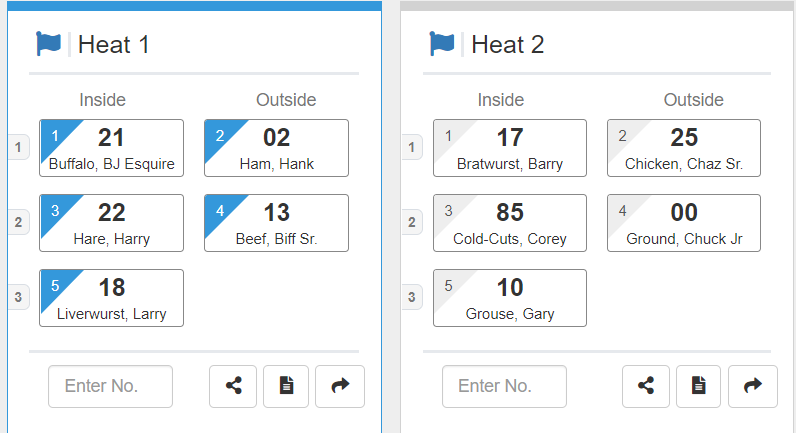 A Feature from Group Qualifying- Lines up an A Feature based on the groups. The first half of the heats will make up the inside row. The second half makes up the outside row. In the example below, there's only two heats but it will work with more.
Given these heat results
You get this line-up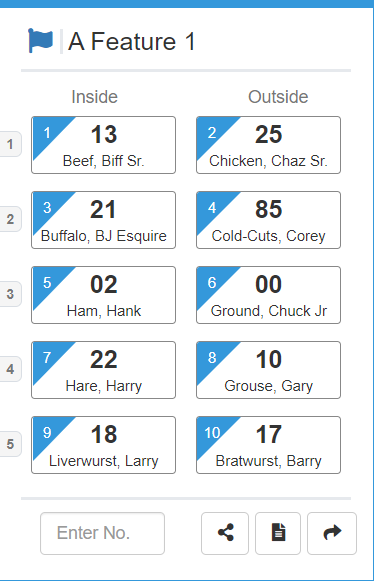 Notice that its the order of each heat finish. With more heats, it will line up winners first with the earlier heat up ahead of those in a later heat.