The purpose of this article is to explain the 2 Round Heats, Random Order line-up.
The 2 Round Heats, Random Order lines drivers up into two heats randomly. Each driver will appear in two heat races, but the starting order will be completely randomized.
Note: You will need an even number of heats.
For example below is 10 drivers in two heats.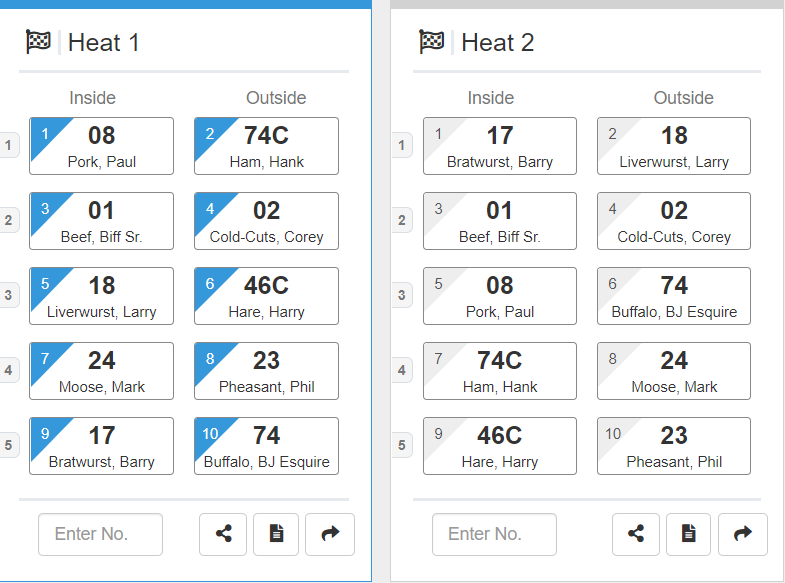 Recalculating it gives an entirely different line-up.