The purpose of this article is to explain were the customer information reports are in MyRacePass.
All Customers Report
You can find a list of all customers who have purchased online tickets inside the Ticket Management Dashboard. Once there, click the "Customers Report" button.

This will pull up a report of everyone who has ever bought a ticket to your track/series.
Customer information for an individual event
For individual event information, click the sales button next to the event you wish to view. Once there, choose the "Customer Report" at the bottom of the screen. This will display a report of ticket purchasers for that individual event.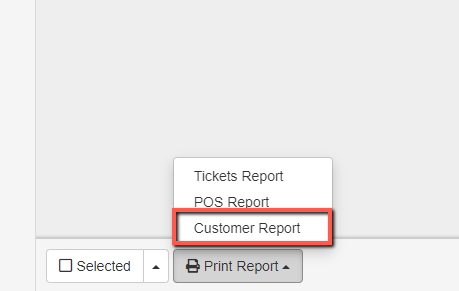 You'll be able to see much more detailed customer information in the new Ticket Analytics screen.
See Also: