The purpose of this article is to explain the process of redeeming online tickets when fans come through the front gates.
NEW! In-app Ticket Scanner
We have recently released a new feature allowing users to scan tickets in the MyRacePass app!
Available for iOS and Android devices!
Be sure to download the latest version of the MyRacePass App in the Apple App store or Google Play Store, depending on your device.
This is what you need to do to have the in-app scanner turned on for your front gate workers.
Provide us a list of the users by email address who you want to have access to the scanner in app. The email address must be associated with a valid MyRacePass account used to log in to the app.
The account holders DO NOT NEED to be site admins, anyone with the current version of the app on their iOS or Android device is eligible to use the ticket scanner.
iOS version 13 or higher or Android version 6.0 or higher is required for ticket scanner to function properly.
The scanner is very easy to get to in the app menu: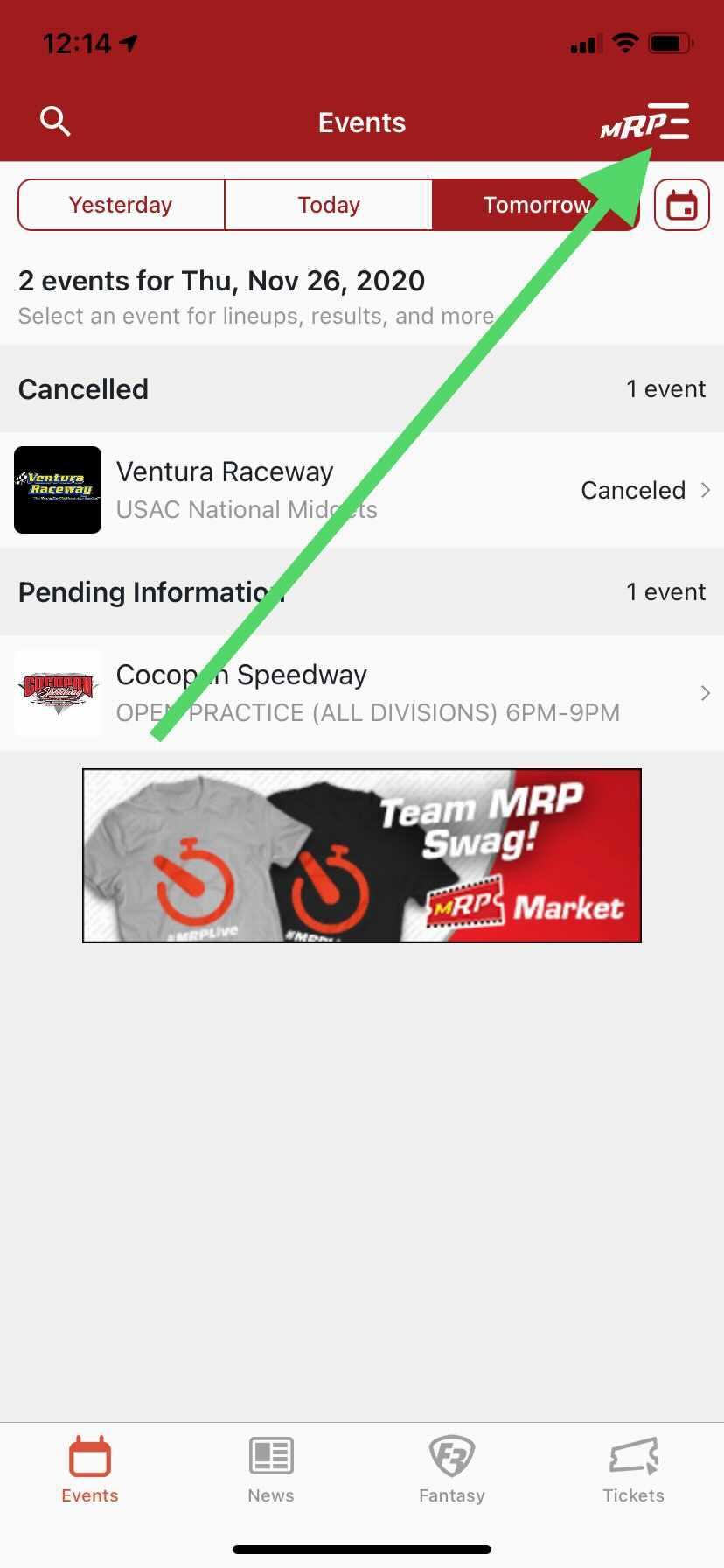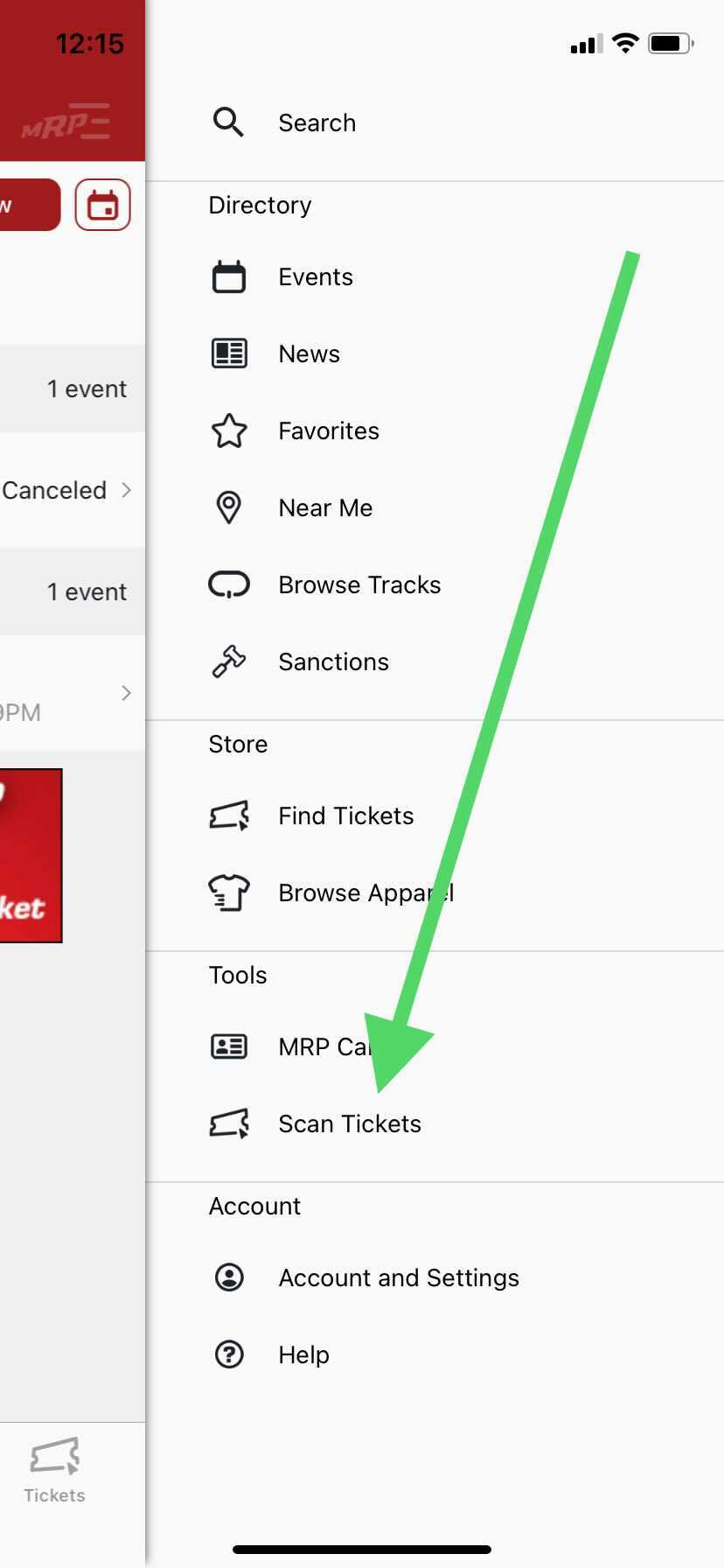 Each ticket voucher can only be scanned one time.
There are built in errors when trying to scan the same ticket voucher twice.
This scanner can be utilized for pre-sold tickets, pit passes purchased through MyRacePass, advanced ticket options like reserved seating tickets, camping spots, or pit stalls
App scanner will not scan driver MRP cards as they check in.
If you do not wish to use the scanner, you can follow the steps below for an external scanner or no scanners.
Redeem in Ticket Management
You can use the Ticket Window to scan a ticket using an external Bluetooth or USB scanner. Simply connect the scanner to your computer or laptop and follow the directions below.
First, select the event on the Ticket Management Page. At the top of the screen click "Ticket Window."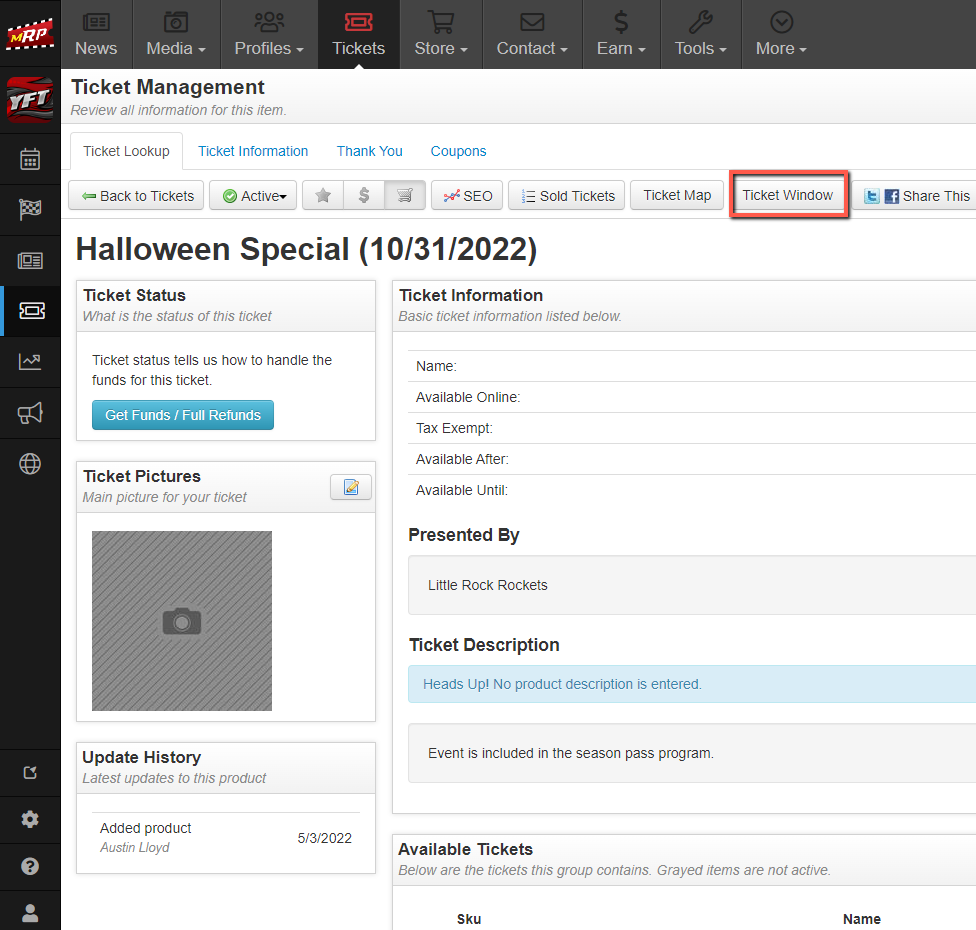 The next page will let you scan vouchers using a bar code scanner or manually redeem the tickets by clicking on the name of the ticket holder.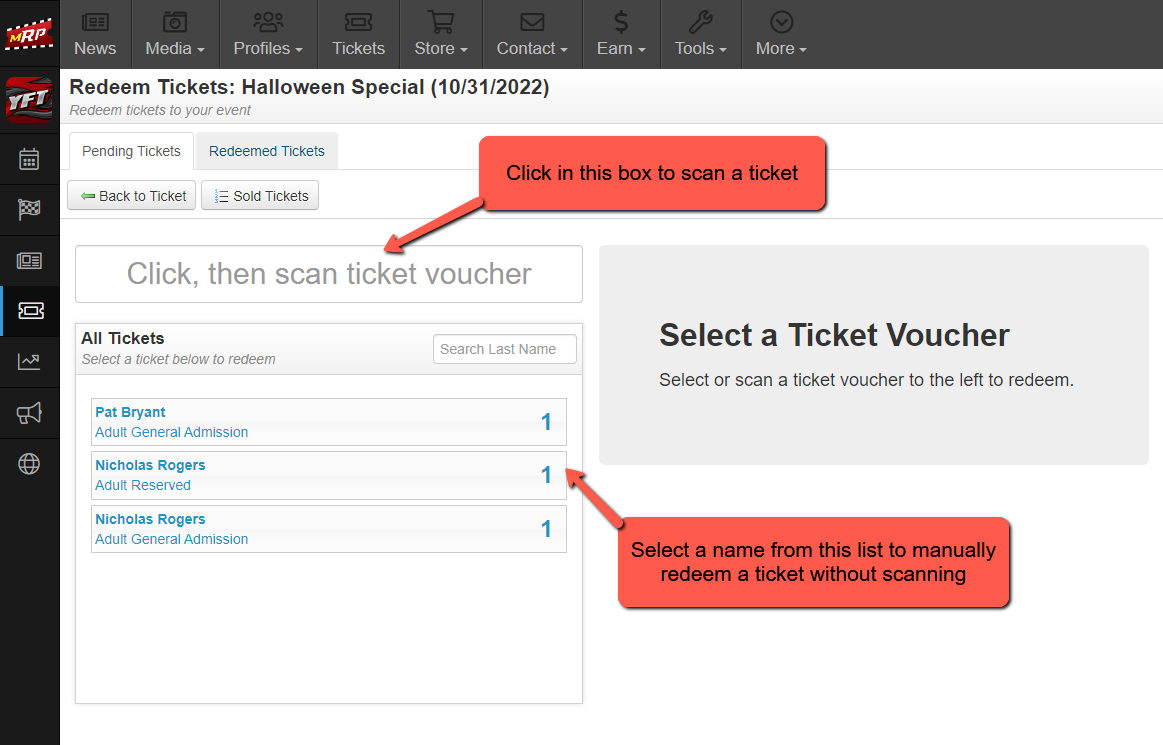 Printing a "will-call" list
You can use our reporting tools to print a list of ticket purchasers. There are two ways to find that list.
First, in the Ticket Management screen you can click the Sales button next to the event.
Note: The ticket holders page also allows you to refund an individual ticket. Find more information here.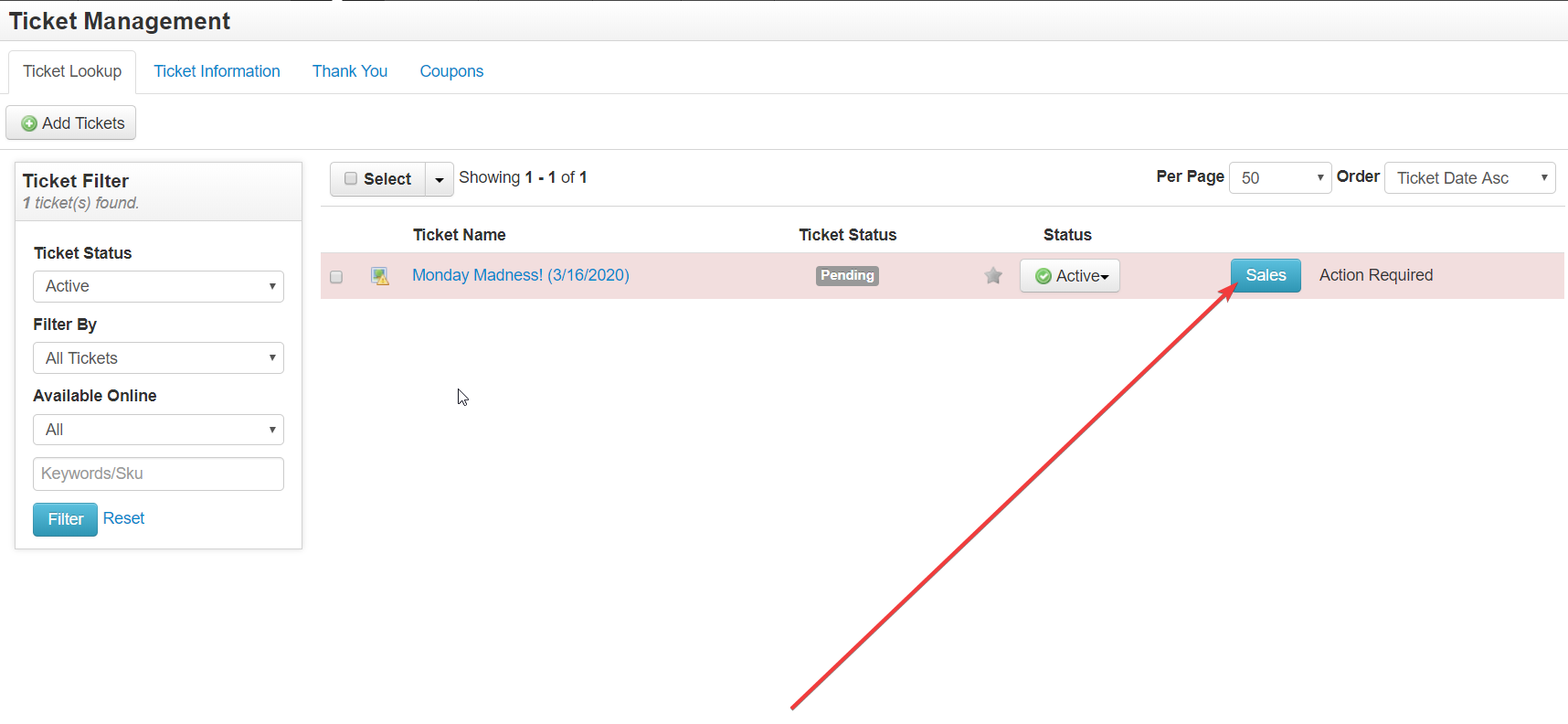 Alternatively, you can click the Sold Tickets button inside the ticket page.
Note: The ticket holders page also allows you to refund an individual ticket. Find more information here.

From the ticket holders screen, you can print the "Tickets Report." Using this report you'll have the complete list of all ticket holders at the will-call window.
See Also: