The purpose of this article is to explain how to issue an individual ticket refund in ticket management.
First, in the Ticket Management screen you can click the Sales button next to the event needed.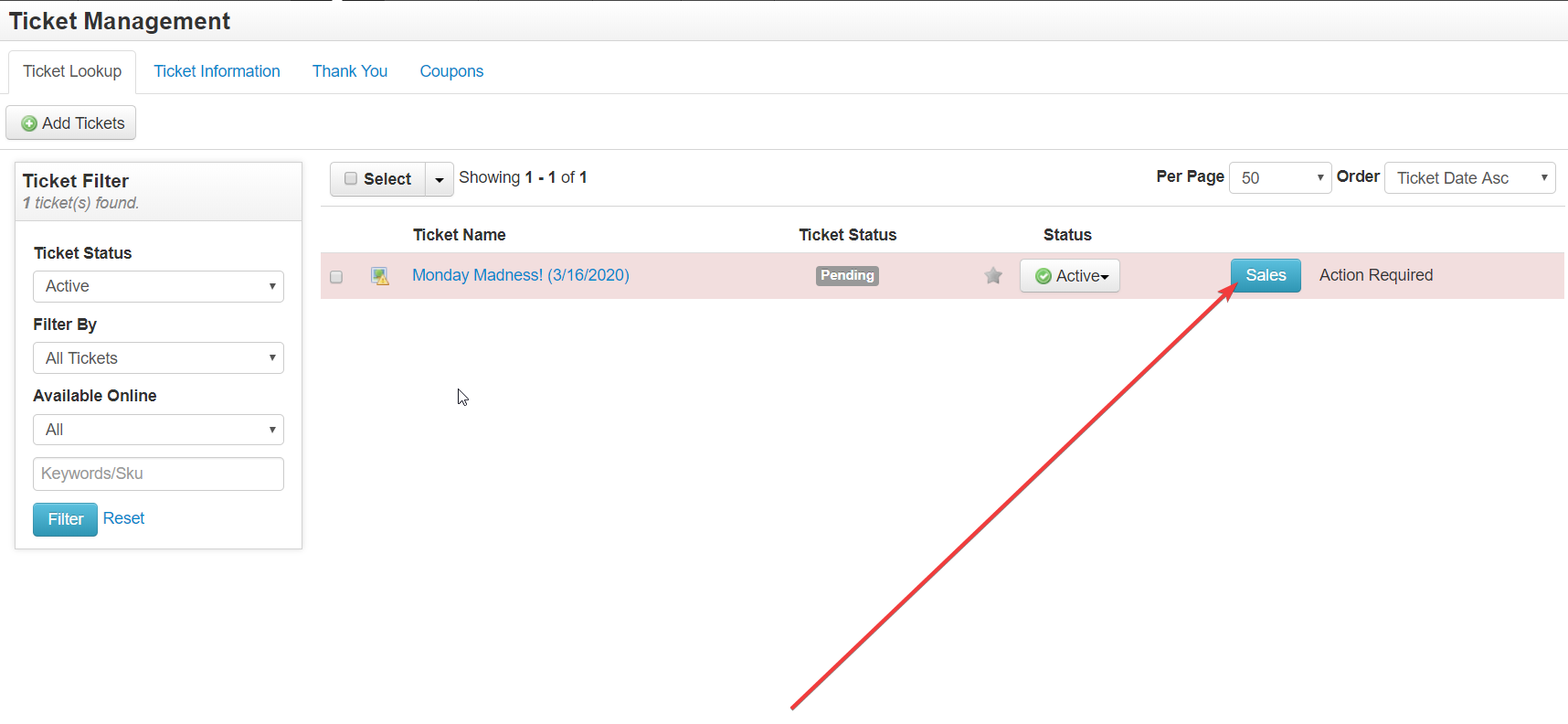 Alternatively, you can click the Sold Tickets button inside the ticket page.

Once you are at the ticket holders page, fill the check box next to the ticket or tickets you wish to refund. At the bottom of the screen you can click the chevron and then click "issue refund." Follow the instructions in the box that appear.
Note: You'll be unable to issue a refund for tickets purchased with the new box office POS System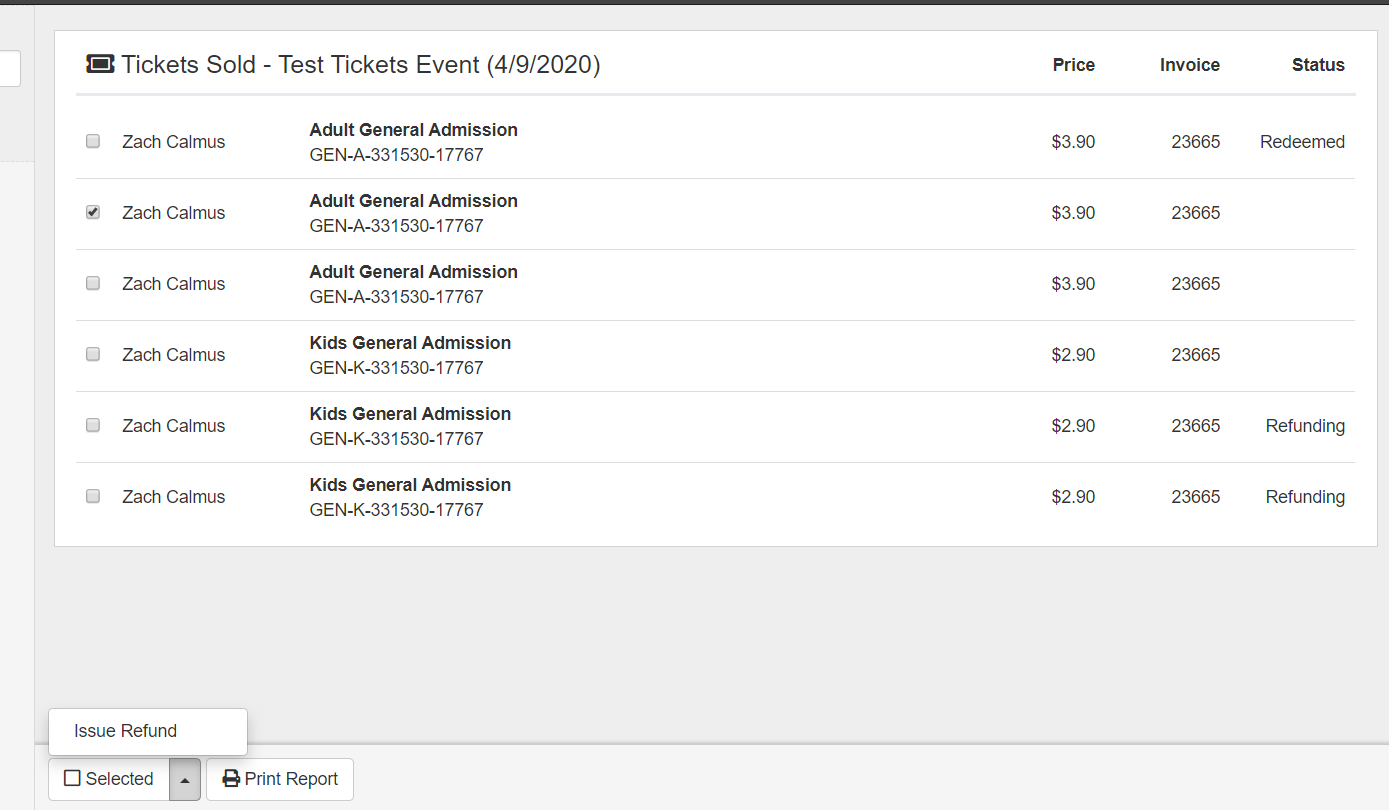 Once you've selected to issue the refunds, you'll get a verification code sent to the phone number listed in your ACH Form. Put that code into the verification box and press "Refund."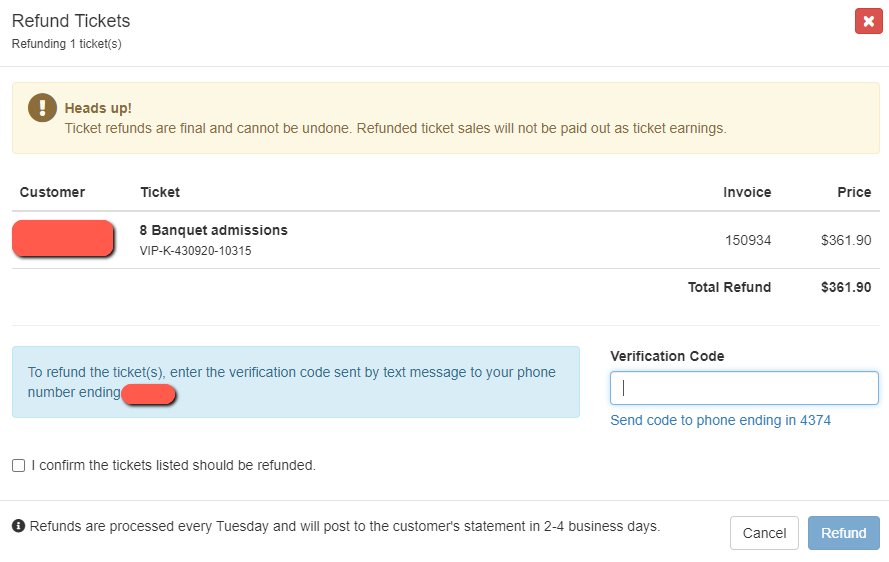 See Also: