The purpose of this article is to explain the process of receiving funds from Online Ticket sales.
In order to receive funds from sold tickets, promoters must fill out our ACH FORM and mail to:
MyRacePass
PO BOX 81666
Lincoln, NE 68501.
Once an event has ended, you'll first want to complete the event in Ticket Management. If you confirm the tickets no later than 12:00 PM CST on Monday, the ticket funds will be deposited into the bank account associated with the ACH form you have sent to us. Fund will arrive within 1-2 business days.
Please note, that the email in the ACH form will need to match an administrator email on your track's account.
Confirming your tickets
To confirm your ticket, go to Ticket Management and click on the event you are confirming.

Once there, click on the "Get Funds/Full Refunds" button on the left-hand side of the page.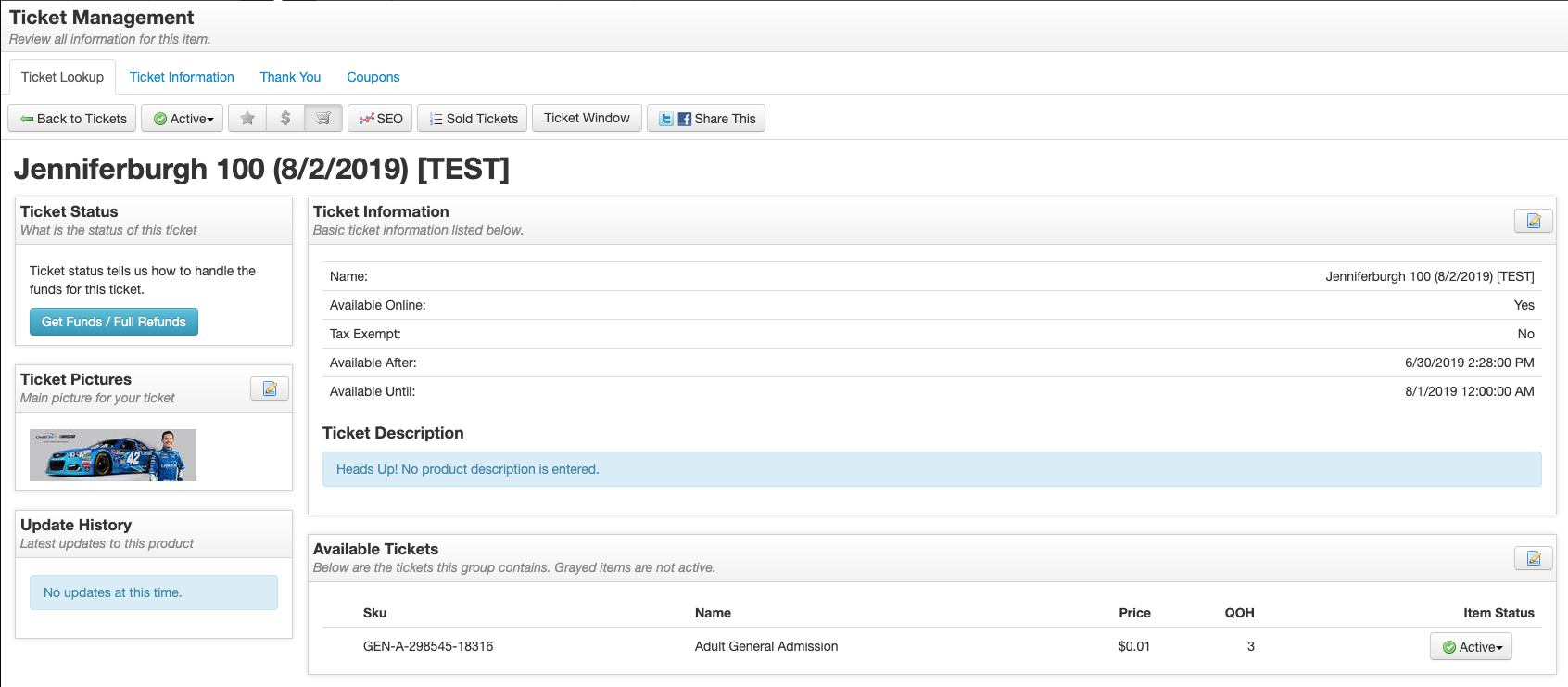 Once you do, follow the directions in the window that appears. First you'll be texted a code. We use the phone number provided in the ACH form to send that code to. Put that in the Verification Code Box.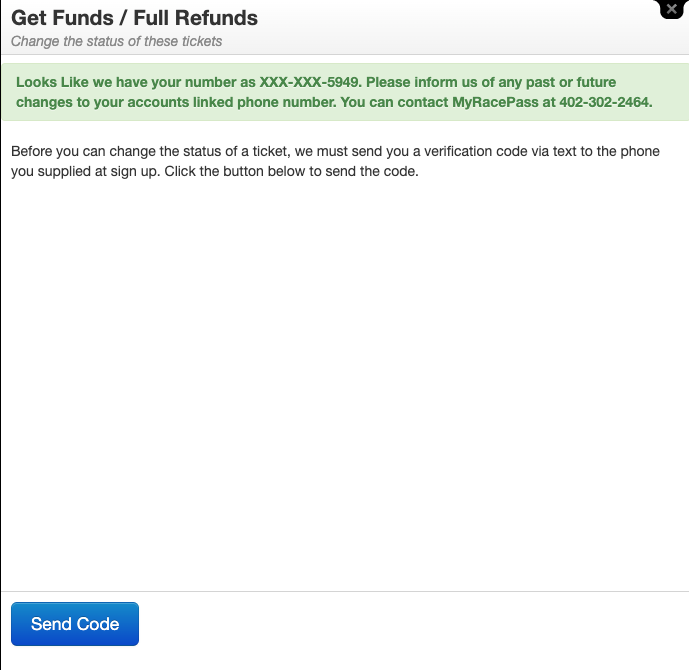 To receive funds put the status of the event as COMPLETE.
Note: This is also how you'll send refunds if an event is rained out or cancelled. Find more information about that process Here.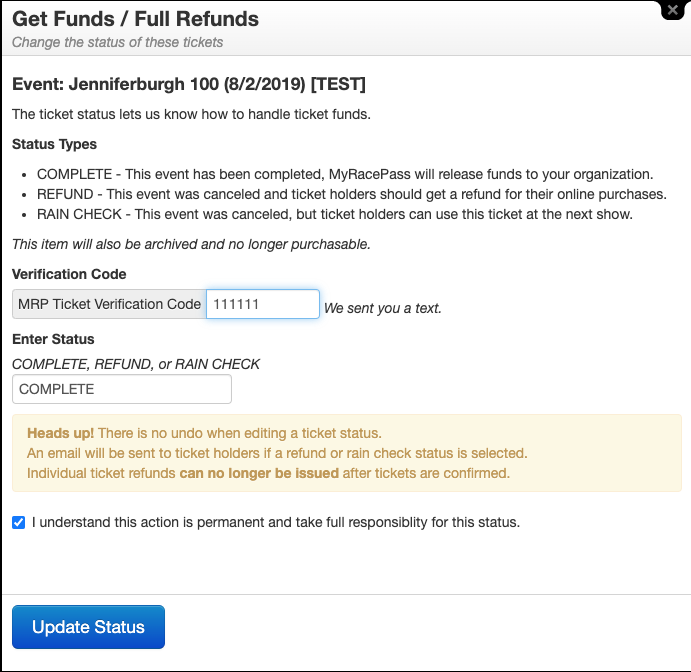 You will receive one final confirmation screen.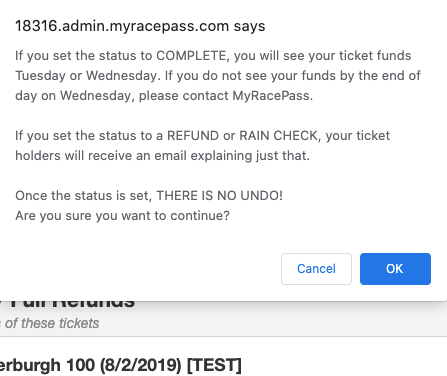 Once you click OK you are good to go. Fund will arrive within 1-2 business days.
See Also: