The purpose of this article is to explain the definition of Sanctioned Classes. Sanction classes allow a track or series to add the classes a sanction uses.
1. To add Sanctioned Classes go to the Config tab in Season Management.

2. Under the Season Classes section, press "Add Classes"
3. When you add classes click the "More Classes" button and choose "Sanctioned Classes."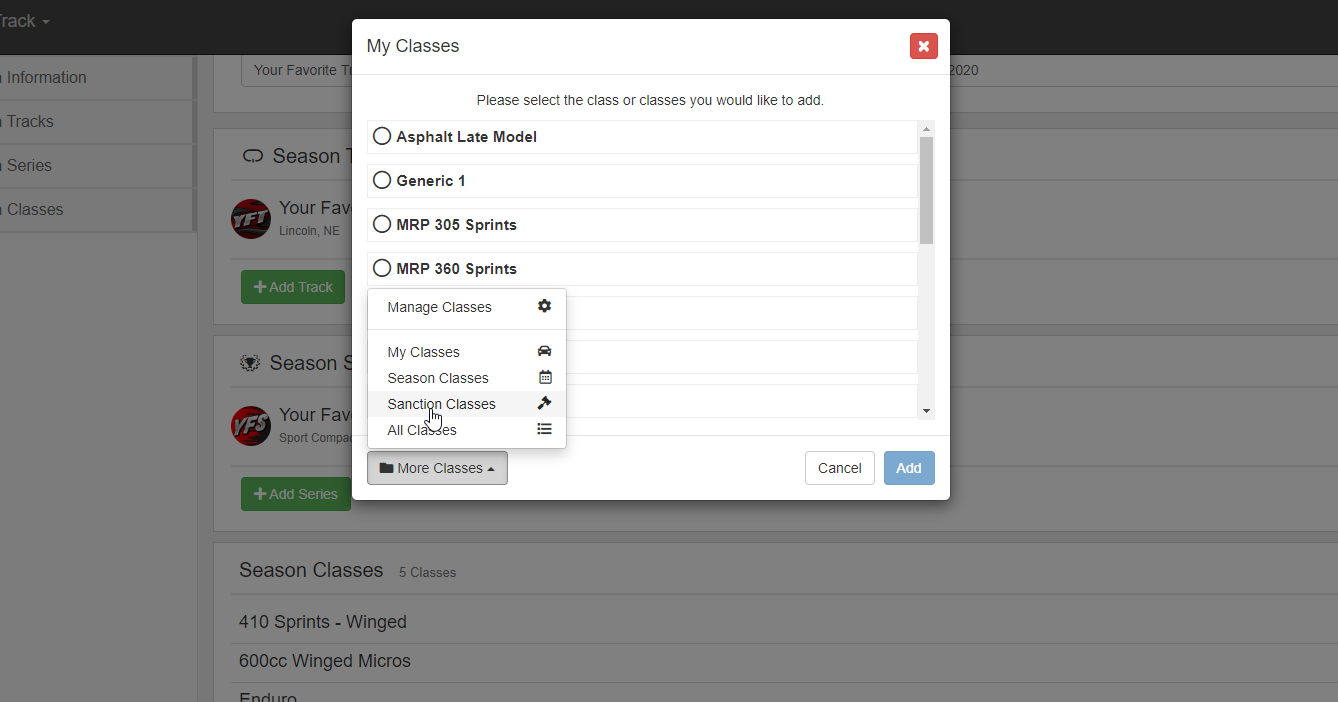 If a sanction is using MyRacePass, the sanctioned classes will be the correct classes to use for all sanctioned events for that sanctioning body. If you are sanctioned, use those classes. Those will be the only classes recognized by your sanctioning body.
See Also: