MyRacePass has added even more to our growing list of features surrounding Fantasy Racing! You can now award prizes to your top Fantasy performers!
You can add leaderboards and prizes for a specific event, and entire season, any special schedule, or even custom date ranges. There are many, many options for you to add leaderboards and prizes for your fantasy players.
How to find the Fantasy Leaderboards and Prizes page
Select Season Management on the left hand side of the screen and navigate to the fantasy tab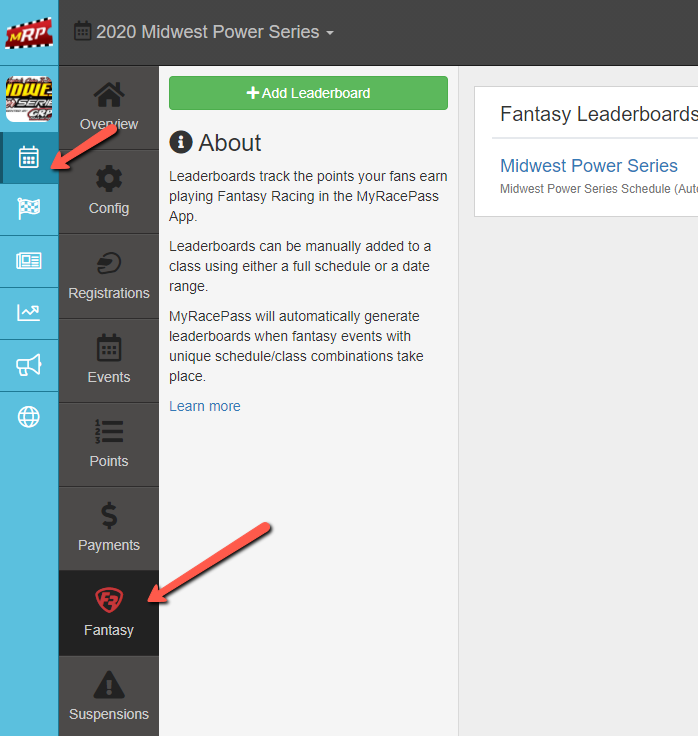 You can select one of the schedules that is automatically generated based on the schedules you've created, or you can create your own custom leaderboard by implementing custom dates. (You can use this to crown a fantasy champion for a multi-event weekend, or a "speedweek" during the season, for example.)
Once you have your schedule selected, click on the "Add Prize" button in the center of the page.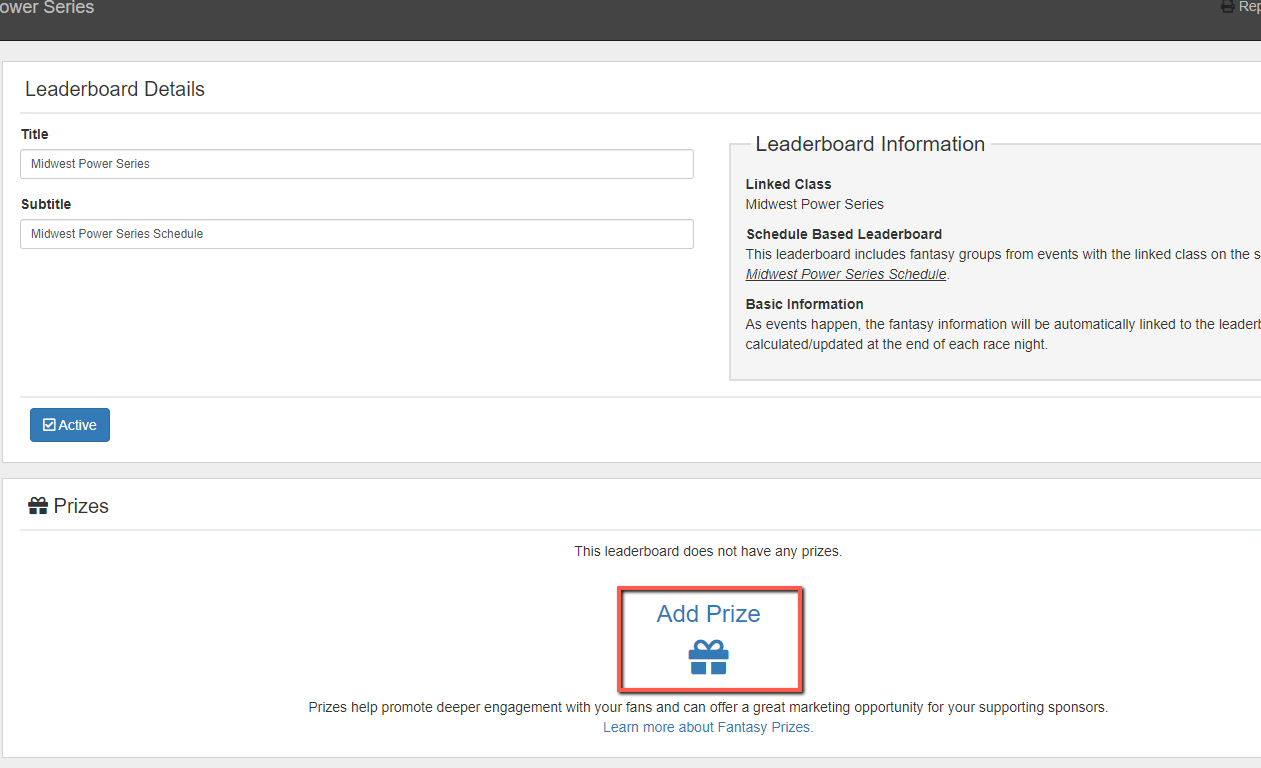 The information box that appears will allow you to input the prize information that your users will be playing for!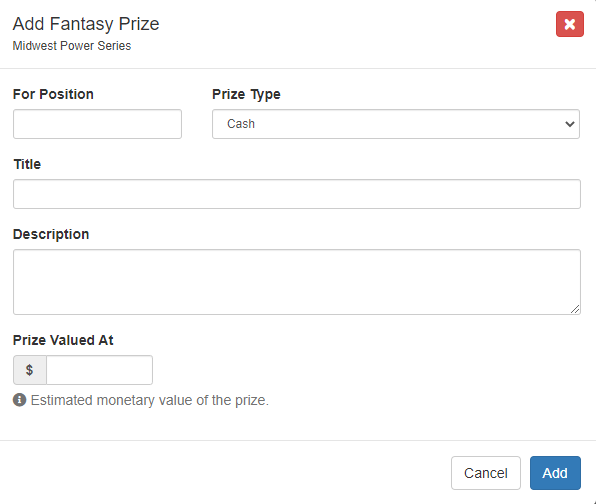 You can apply prizes to any position, and can enter a variety of types:
Cash
Tickets to future events
Gift Cards
Concessions Coupons
Merchandise from your track/series or from an advertiser
Electronic devises or accessories
Any other types of prizes you can think of!
You can add multiple prizes per leaderboard, so be sure to let your advertisers know that they can have their brand seen right in the palm of your racing fans hands! At the track, or from around the world!