The purpose of this article is to explain the process of migrating tickets from a cancelled event to a new date.
Note: For refunds you can follow these two options:
To begin, go to the season management tab and find the events menu. Make sure to view all events on your schedule to locate the correct one.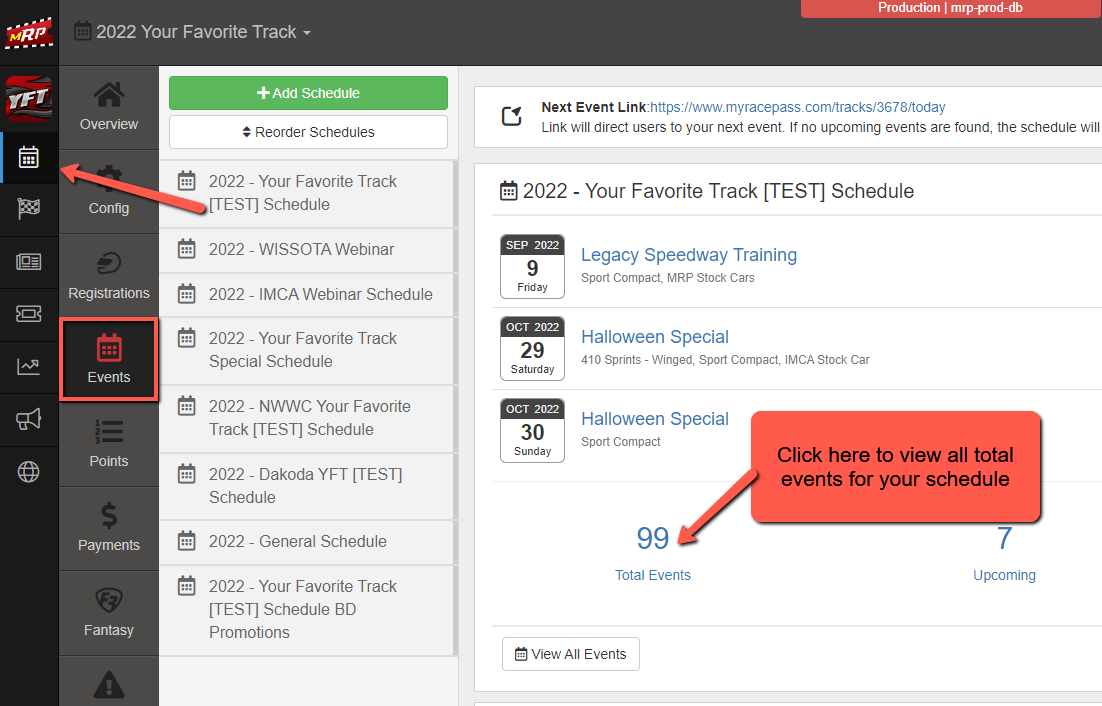 Note: In order to migrate the tickets, the event status must be something other than "running as scheduled." You can see more information regarding changing an event status in this article.
Once the event status is changed, you'll see a migrate tickets button appear in the "tickets" section of your event.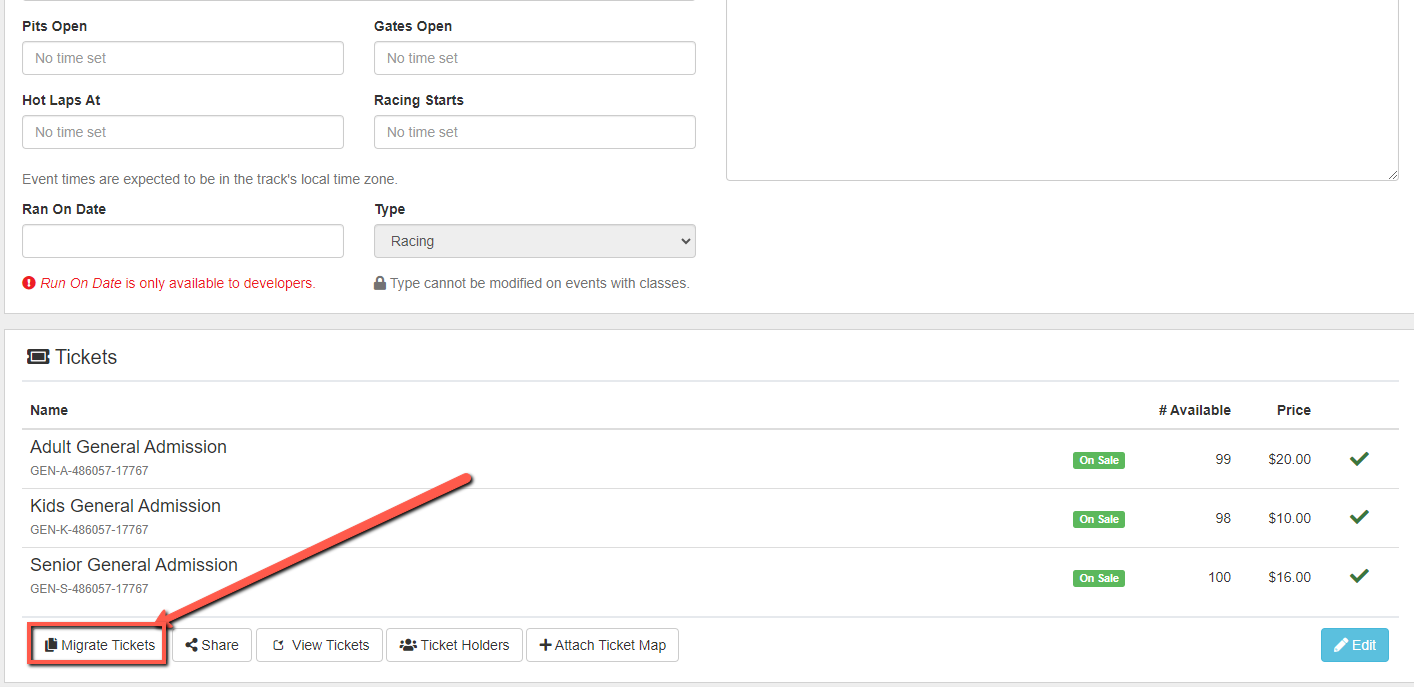 In the following panel that appears, you'll be asked for three things in order to migrate the tickets
The event on your schedule that you'd like to migrate the tickets to
An options to "unredeem" any migrated tickets. This option works well if you'd already scanned tickets at the front gate that will again be redeemable for the customer at the next event.
Verification code. Just like refunding tickets or claiming ticket money, a verification code will be sent via text. Type the code in this box to migrate.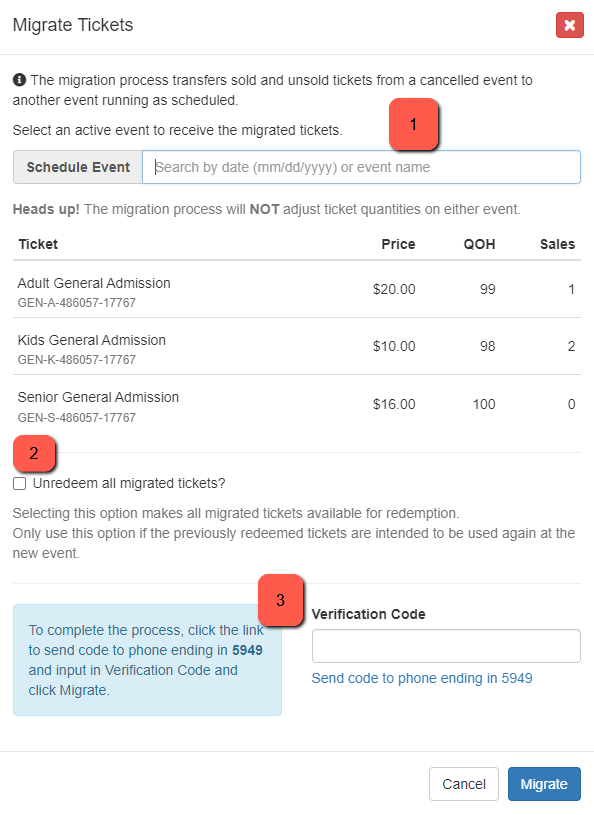 See Also: