he purpose of this article is to show how to change the status of an event on your schedule for things like rainouts or cancellations.
First, go to the Season Management tab, then choose the events menu to find your schedule.



On the full list of events find the event you are looking for and click the blue edit button to the right of the event.

Click Event Status from the menu that appears.

In the window that appears select the new status and add a description as to why the event is cancelled or postponed if you'd like.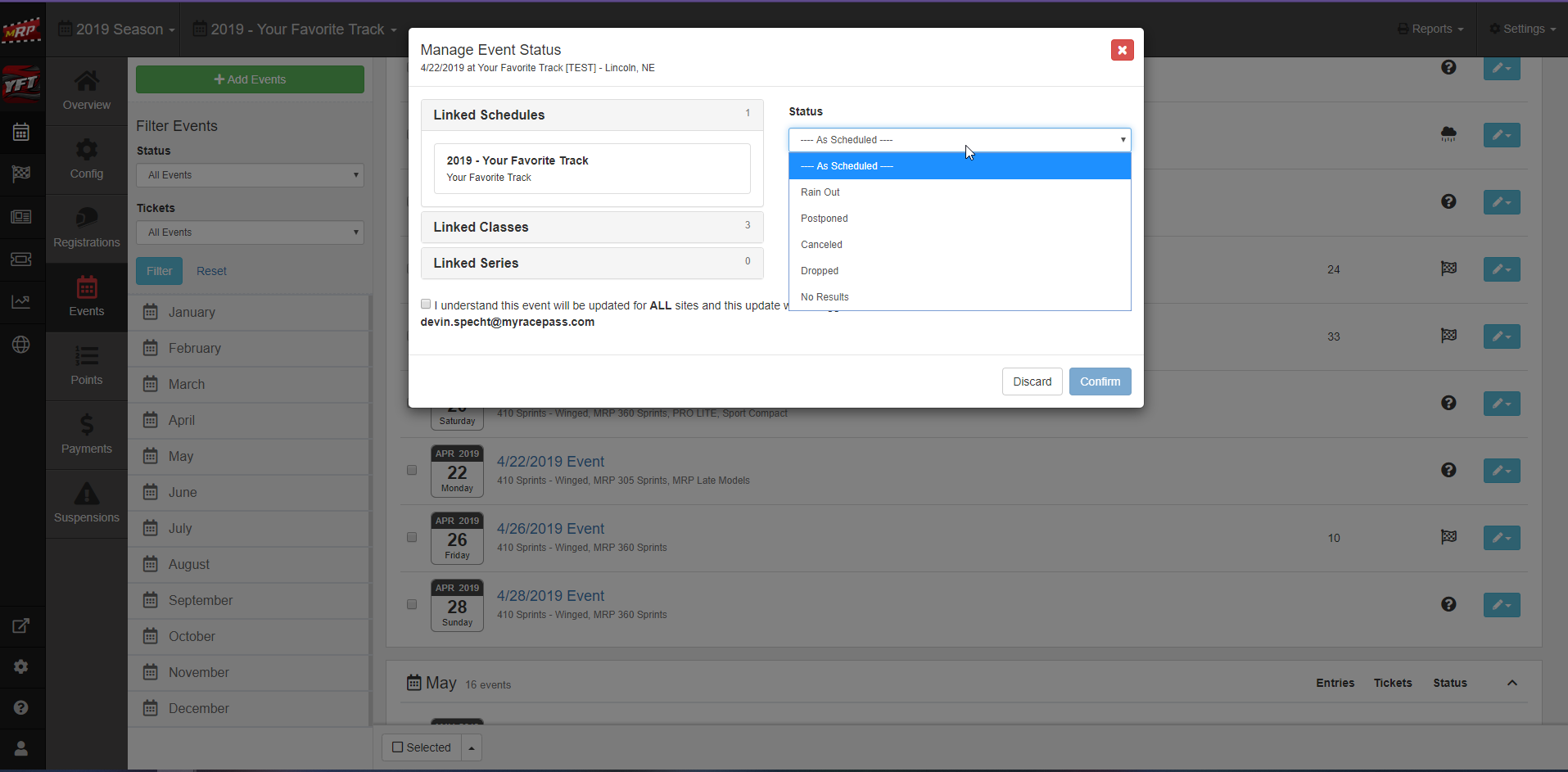 You are also able to do this by clicking on the event and clicking the "Running as Expected" button at the bottom of the screen.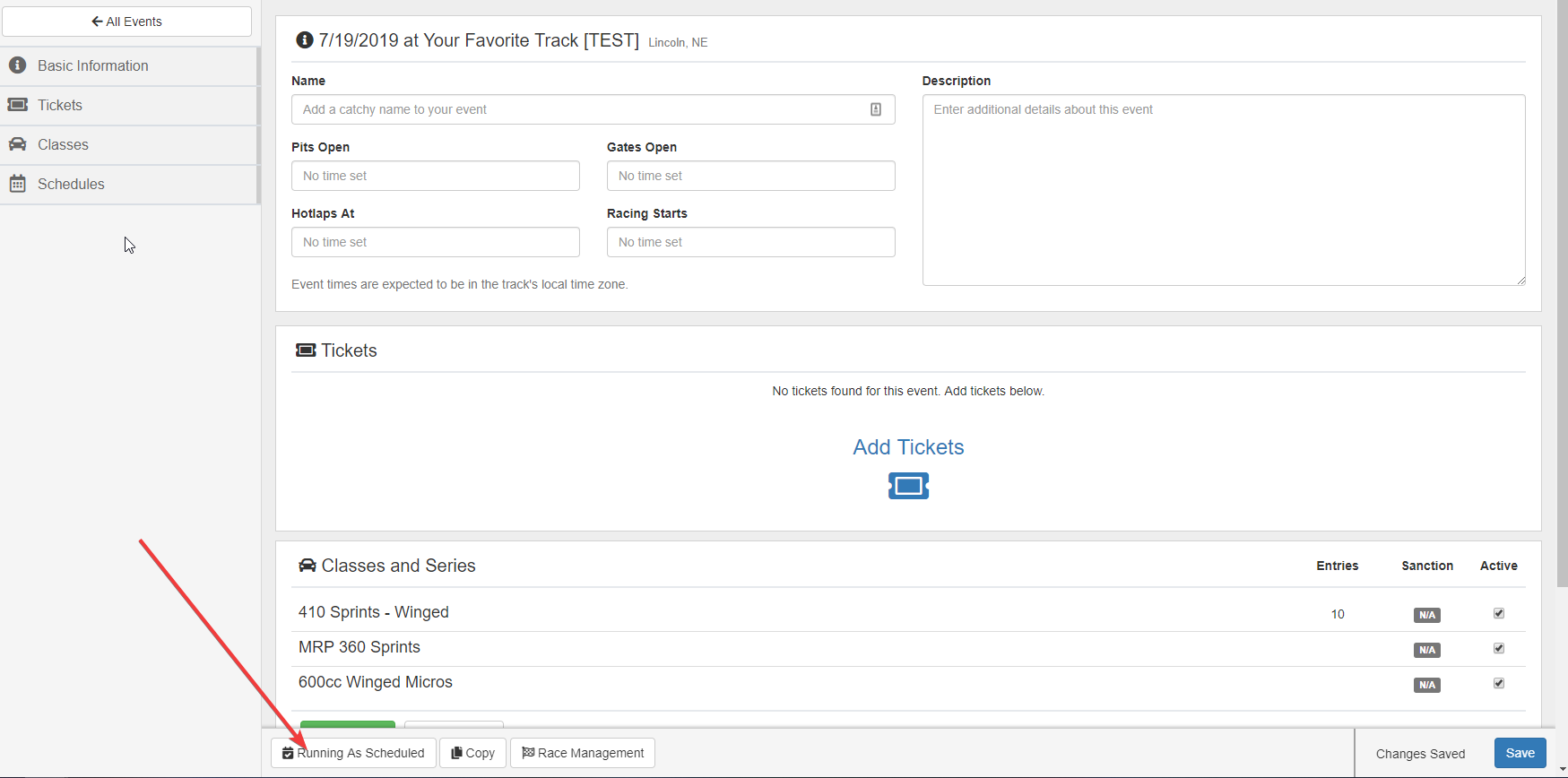 See Also: