The purpose of this article is to explain the process of rescheduling an event in MyRacePass.
Go to the Season Management tab, and then the Events menu to get started. Find and click on the event you need to reschedule. On the Event Managment page, you can copy the event using the Copy Button at the bottom of the screen.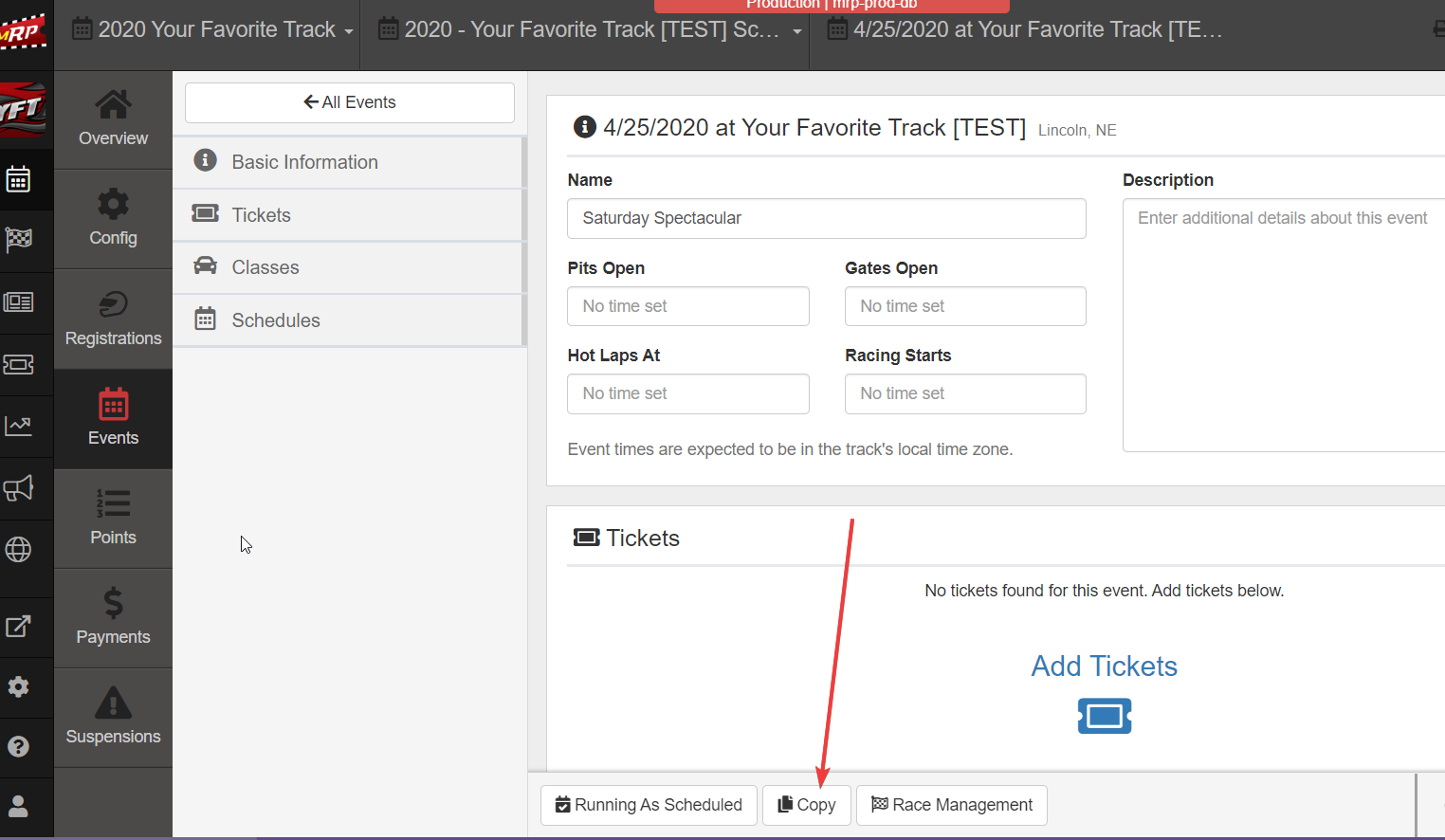 Clicking that button will open up a calendar that allows you to pick a new event date. Once you've picked a new date, you can come back to this event management page to change the event status to reflect the cancellation.
See Also: